Understanding Misrepresentation in Insurance: Denied Claims, Bad Faith, and Legal Help
Last updated Tuesday, September 12th, 2023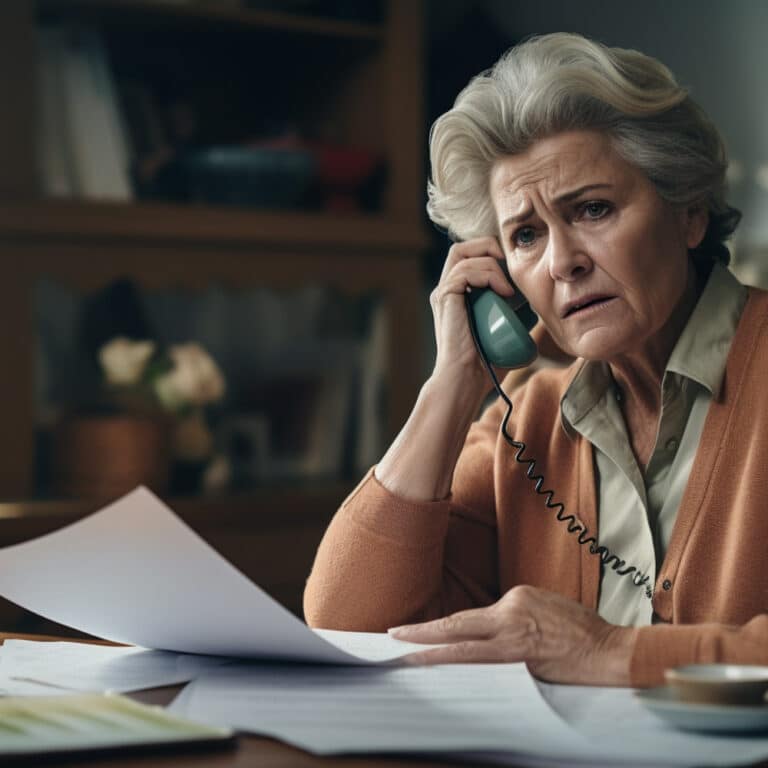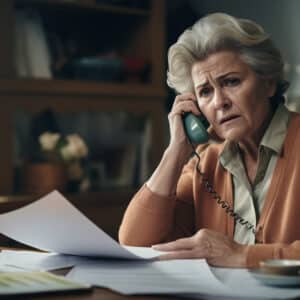 Insurance is the ultimate safety net for most people when things go wrong. But if you've signed an insurance agreement without correctly disclosing the required details, you're guilty of misrepresentation.
Most insurance companies make you jump through a few hoops to get your payout even if all your documentation is in order. They're eagerly looking for an opportunity to delay, deny, or underpay your claim. And when you've entered into an insurance contract on a false basis, you've given them the power to void your contract. You've sabotaged your safety net.
At the same time, it's possible your insurance company misrepresented the details of the contract. They are known for playing hardball to get away with lowballing customers. Profits over payouts is what their priority list looks like.
That's why you need to have a detailed discussion with your insurance provider before signing on the dotted line. Go over every term of the contract you're unsure of.
However, when your insurance payout is under threat, you need someone whose interests are always aligned with yours. You need an experienced bad faith insurance lawyer who knows the tricks and jargon used by the industry to get you compensated.
Did Your Insurance Company Delay, Underpay, or Deny Your Claim?
Let's Get You Compensated! Call The Best Texas Bad Faith Insurance Lawyer For a FREE Case Review to Know What Your Case Is Worth.
Misrepresentation in Insurance: Exploring the Key Concepts
There are four key concepts you must know about to understand how misrepresentation works in the insurance industry:
Denied Claims Based on Policy Terms – Trust is the foundation of every insurance contract. Your policy coverage will only be applicable if your personal details meet all the terms of the contract. Here are a few common violations of these terms that can sabotage your insurance:
Hiding pre-existing health conditions.
Providing incorrect/fraudulent details.
Failing to update nominee information.
Concealing other existing insurance policies.
Insurance Company Acting in Bad Faith – Trust is a two-way street. If your insurance provider is delaying, underpaying, or denying your claim without good reason, they are acting in bad faith. However, you can hire a bad faith insurance lawyer to hold them liable and get what you're owed. Here are a few common examples of bad faith insurance practices you might face:  
Failing to provide a valid reason for denying your claim.
Not officially acknowledging the filing of your claim.
Refusing to conduct a proper investigation of your claim.
Not updating you about key policy changes that will affect your coverage.
Forcing you to repetitively go through unnecessary paperwork filing.
Wrongfully accusing you of misconduct.
Misrepresentation of Policy Details and Claims – Misrepresenting insurance details can have minor or severe consequences depending on how important they are for your case evaluation. There are three types of misrepresentation of policy details:
Innocent misrepresentation, which involves accidentally sharing incorrect information with your insurance provider.
Negligent misrepresentation, which means sharing inaccurate information without taking the time to confirm it.
Fraudulent misrepresentation, which means deliberately concealing or faking insurance information.
False Information from an Agent – It's the duty of insurance agents to fully disclose all the policy coverage terms. They're at a position of privilege knowing the impact of every policy they're selling. Here are a few examples of insurance agents engaging in fraud:
Stealing premiums and hiding them by setting up a fake customer account using another customer's premium.
Stealing premiums before they are credited to an account. payments are credited into the customers' accounts maintained by the insurer.
Creating fake policies and incentives.
Forging signatures of policy holders.

Common Forms of Misrepresentation
Here are some common forms of insurance misrepresentation you should know about:
Purchasing Unnecessary Provisions – Insurance is not a free meal. You get the coverage you pay for. However, agents are notorious for prescribing a lot of policy provisions. It helps them hike up your premiums even though you don't actually require additional coverage.
Misrepresentation by an Adjuster – Insurance adjusters are the ones in charge of assessing your claim. They are trained to intimidate or sweet-talk you into making statements that can be used to shoot down your claim.
Insurer's Goal of Paying as Little as Possible – Insurance is a business with the goal of maximizing profits and minimizing payouts. They are known for trying to rush you into settling, tricking you into admitting fault, delaying the process, or repetitively lowballing you.
Denial of Coverage for Damages Covered by the Policy – Bad faith insurance practices often lead to unjustified denials. Failing to communicate, tweaking policy provisions, and making unreasonable documentation demands are a few common examples of this issue. You can file an appeal and hire a bad faith insurance lawyer to recover the damages caused by denied coverage.
The Impact of Low Settlement Offers and Complex Jargon
Insurance agents know that the urgency and lack of legal knowledge of the average policyholder are their greatest weaknesses. So when you file a claim after an accident, they often take advantage of their authority.
They may pressure you into accepting a lowball offer claiming that's "the best they can give you." Or they'll keep pushing endless documentation with confusing legal jargon your way. They'll point out some vague policy term and argue that you've violated it to penalize you.
Misrepresentation as a Case of Bad Faith
When an insurance company is guilty of misrepresentation, they're acting in bad faith.
Misrepresentation can apply to:
Insurance agents who misled you while buying the policy
Insurance adjusters who deceived you after you filed a claim
Either way, they've violated your rights as a policyholder. You have the right to take legal action against them and get the damages they owe you.
Seeking Legal Help for Insurance Company Misconduct
Insurance companies are always batting for their own interests. And they use their legal skills only to protect their own profits.
So who's fighting for you then? You need someone whose interests are truly aligned with yours and possess the legal skills to protect them.
You need a knowledgeable California bad faith insurance lawyer. At Wyly & Cook, our team of lawyers have a proven winning record for multiple insurance cases related to:
Health and disability
Auto insurance
Homeowner's insurance
Commercial property insurance
Business interruption