Why You Need A Houston Wrongful Death Lawyer
There are no words to express how hurtful it is to lose a loved one. But it hurts even more when they're taken away from you because of someone's negligence.
They've been robbed of their chance to seek justice. But you still have a shot to get the compensation your loved one would've wanted to support you with.
How? By filing a wrongful death lawsuit and getting comfortably compensated for your losses.
You can pay your monthly rent, put your kids through school, and maintain your lifestyle without any anxiety. You'll never have to worry trying to fill the financial hole left behind by your loved one.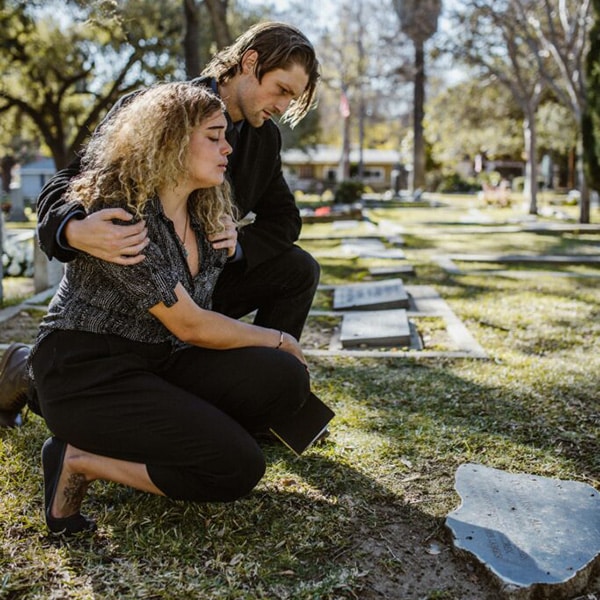 Wyly & Cook's experienced wrongful death lawyers have secured the futures of thousands of Texas families who have lost loved ones in accidents that could've been prevented.
Lost Your Loved One Due to Someone's Negligence?
Get the compensation you're entitled to! Call Now To Get A FREE Case Review And Know What Your Case Is Worth.
Millions Won in Wrongful Death Cases
In Texas, between 10,000-13,000 people are killed every year in wrongful death cases related to vehicle accidents, workplace accidents, product defects, and medical malpractices.
Texas also holds the unfortunate distinction of being the number one state for wrongful deaths in most of these cases.
The only silver lining is that you can be awarded anywhere between $500,000 to tens of millions of dollars in these cases.
You'll need every dollar. It's to secure long-term financial support for your family to comfortably plan your life ahead.
Who Can File a Wrongful Death Lawsuit?
In Texas, a wrongful death claim can be filed by the following parties related to the deceased victim:
Child
Parent
Legally adopted child
Adoptive parent
Personal representative of the victim's estate
A personal representative is usually appointed by the victim in their will to manage their assets, coordinate with attorneys and distribute them after their death.
Here are the types of compensation you can seek through your wrongful death claim:
Medical expenses leading up to the victim's death
Funeral costs
Lost earning capacity
Lost support and companionship
Mental anguish
Lost inheritance
Punitive damages
Survival Claim vs. Wrongful Death Claim
If you're related to the victim, you can file a survival claim as well as a wrongful death claim to seek compensation. However, it's important to understand the differences between both to make your legal action count.
A survival claim compensates the victim's estate for any losses the victim would've received if the accident didn't kill them.
It's the compensation the victim would've received by filing a personal injury claim if they survived the accident.
This amount is awarded to the victim's estate, which could include medical expenses, lost wages, property damages, and mental anguish. It can even be filed by a member of the estate before the victim passes away if they've faced devastating injuries and are in a critical condition.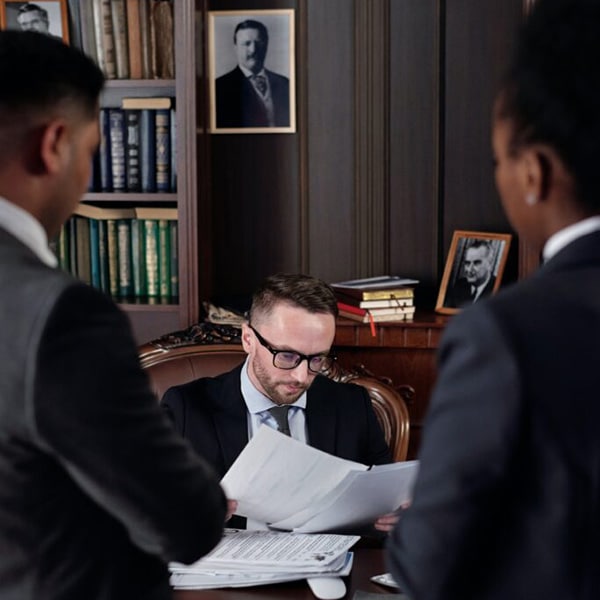 Unlike wrongful death lawsuits, siblings, grandparents, and other members of the victim's estate can receive compensation through survival claims.
Wrongful death claims can be filed by eligible members of the victim's family mainly for losses suffered after the victim passes away.
---
Punitive Damages
Most liable people who cause wrongful deaths do so unintentionally. But there are some accident cases where the negligence is so outrageous, it could've been completely avoided. Texas Law allows you to demand punitive damages in such cases to set an example for others to be more responsible with their actions.
Here are a few examples of grossly negligent conduct:
Driving

while intoxicated

Int

ention

ally

attempting to harm someone

Using experimental drugs without consent
Not providing appropriate medical care
Knowingly providing faulty products
Failing to maintain property
Lost Your Loved One Due To Someone's Negligence?
Get the compensation you're entitled to! Call Now To Get A FREE Case Review And Know What Your Case Is Worth.
Frequently Asked Questions
How long do I have to file a wrongful death lawsuit in Texas?
You have only two years from the victim's date of death to file a wrongful death lawsuit in Texas. The only exceptions to this rule are:
A minor child who wishes to file the suit after coming of legal age
Negligence of the parties defending themselves was concealed during this two-year period
The person filing the lawsuit was physically or mentally impaired during A mental or physical impairment of the plaintiff prevented filing during this two-year period
Fraud
Can I recover compensation for emotional distress?
Yes. You can seek compensation for emotional distress when you file a wrongful death lawsuit. The loss of a loved one can leave a devastating mental impact that is hard to recover from.
It takes months or years for close family members to recover from this loss. It's harder to prove these damages to insurers and lawyers who constantly challenge any damages that aren't easily visible.
Can a surviving spouse file a wrongful death lawsuit if the deceased had children from a previous marriage?
Yes. The surviving spouse can file a wrongful death lawsuit even if the victim had children from a previous marriage. The victim's children are also eligible for filing a suit to seek compensation. If they are still minors, the court can appoint a guardian for them.
Can a parent file a wrongful death lawsuit for the death of an adult child?
Yes. However, a parent can only file a wrongful death lawsuit if they were financially dependent on the child at the time of death. They can only pursue this legal action if the adult child was unmarried and childless.
Can I sue a government entity for wrongful death?
Yes. You can file a wrongful death lawsuit against them. However, winning a claim against them is a whole another ball game.
Government agencies generally enjoy a qualified immunity that protects them from any liability as long as they were acting in line with their official duties.
When acting within the scope of their duties, government agencies and employees generally enjoy what is referred to as qualified immunity. They cannot be held liable for anything that may happen to another person as long as they were acting in their official capacity. You need an experienced lawyer to dig deep into their operations and prove their negligence beyond doubt to seek compensation.