The Fire Damage Restoration Process
Last updated Tuesday, September 12th, 2023

How to Plan Your Property Restoration Properly After a Fire
You can be assured a fire department will respond within minutes when a fire breaks out on your property. But their job is only limited to putting out the fire and rescuing you.
Fire damages cause over $25.5 billion in property damages every year in America.
Who do you call to fix your burned, soot-covered property? You could be exposed to leaking and corroding carcinogenic material inside your property. So you need to reach out to fire damage restoration professionals as soon as possible.
A well-structured restoration plan will remove these health hazards and make your home look as good as the day you moved in.
Did Your Insurance Company Delay, Underpay, or Deny Your Claim?
Let's Get You Compensated! Call The Best Texas Bad Faith Insurance Lawyer For a FREE Case Review to Know What Your Case Is Worth.
Formulating a Comprehensive Restoration Plan
Fire destruction doesn't discriminate. Flames consume everything in their path, but every item requires careful attention when it comes to restoration. The first thing restoration professionals do is conduct a thorough examination of your property to assess the damage. It helps them lay out a detailed restoration plan.
They prioritize the removal of the most toxic and dangerous debris to create a safe working environment. That's why it's critical for you to reach out to restoration professionals right after the fire department finishes its job. They'll help prevent further damage and ensure your property doesn't become a health hazard for you and your neighbors.
Restoration professionals will slowly analyze your property's exteriors and interiors to evaluate the extent of fire damage.
How deeply have the flames and smoke penetrated the structure? How much cleanup will the property require? Which items can be salvaged or need to be discarded? You will get an itemized restoration estimate addressing all these concerns at the end of their assessment.
Ensuring Facility Security and Structural Integrity
Your property may be vulnerable to intruders, bad weather, and structural integrity issues after a fire. Restoration professionals identify all these points of vulnerability during the damage assessment. They board up the windows, install temporary fencing, and place a tarp on your roof if required.
They also seal off parts of your property that were saved from the fire damage. It helps prevent cross-contamination during the cleanup process.
Your property may also need structural shoring or bracing to preserve its structural integrity.
Addressing Water Extraction and Mold Growth
Your property's pipes may get warped and burst after being exposed to intense heat. The leaks could be mild or severe, easily visible or concealed behind walls. Uncontrolled water damage will keep wrecking your property further. You may have to pay thousands of dollars later to fix corrosion, rot, and mold damage spread throughout your house.
Fire damage restoration professionals will identify all the leaky sources and help dry out your property. They'll pump out all the excess water and remove damaged drywall and flooring. Roof tarps will further prevent any exposure to rainwater or snow.
Demolition, Debris Removal, and Structural Repair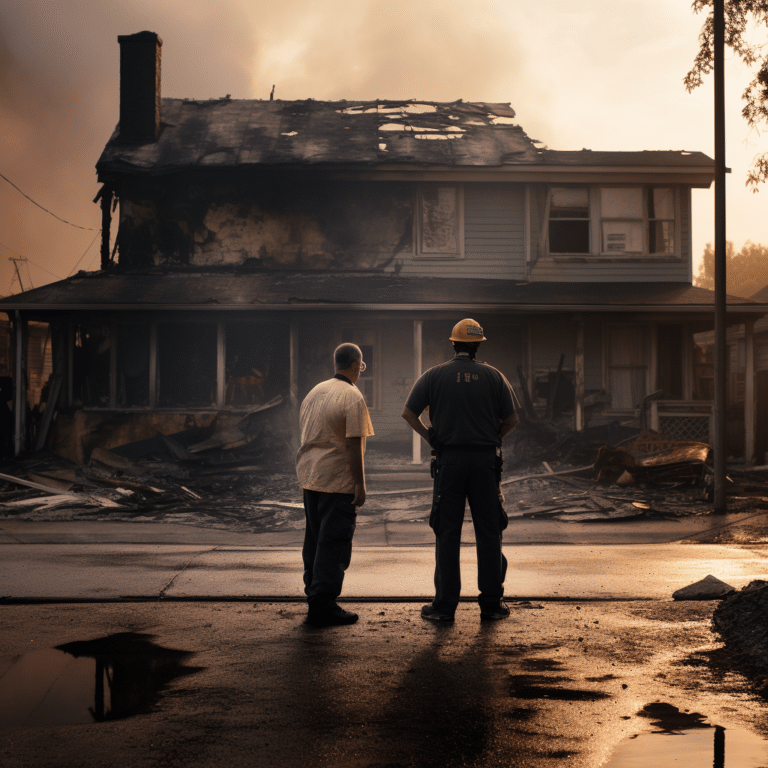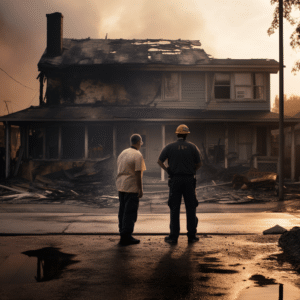 The extent of fire damage depends on the intensity of the fire and the construction materials of your property. A highly concretized apartment may not become as structurally compromised as a property that uses a lot of wood and drywall.
A fire can severely weaken doors, walls, and pillars in such homes. There may be a lot of shattered windows and holes in the walls or roof of your property too.
You need the expertise of professionals who can gauge whether your property can stand firmly or not. It requires a deep mechanical understanding of structural integrity. They will set up temporary support structures around your home and demolish the weakened areas.
They will get rid of this debris and open up the path for roofers, carpenters, and other repair experts to fix your property.
Mitigating Soot and Smoke Damage
You can't just paint over your blackened walls to cover up the damage. Soot can contaminate the rest of your home with carcinogenic particles if you don't eliminate it properly.
Your walls, furniture, doors, and every affected area need to be cleaned first. And it requires industry-grade cleaning products to do the job.
Here's how fire damage restoration experts handle soot and smoke damage:
     

Use a vacuum cleaner to suck up heavy deposits of soot

     

Use a dry soot sponge to clean lighter soot layers

     

Clean any remaining residue with a cloth and rubbing alcohol or paint thinner

     

Clean walls with soapy water to get rid of smoky odors

     

Scrape off damaged paint and sand the surface till it is smooth

     

Prime and paint the surfaces

     

Use ozone generators to eliminate odors

     

Ensure all ducts and ventilation shafts are free from soot and other debris
Repairs, Restoration, and Potential Renovation
Extensive fire damage that compromises your property's structural integrity requires careful attention. You may need to hire a contractor to supervise a major renovation. It may be an expensive process, but it's the only way to ensure your property is safe for use.
They'll be able to review your home's original construction plans and figure out how to restore it back safely.
Here are some important steps your contractor may have to take to restore your property:
     

Fixing holes in the roof or replacing it

     

Replacing flooring materials

     

Fixing damaged water pipes

     

Replacing damaged drywall

     

Replacing damaged electrical wiring and circuit boards

     

Restoring interior fixtures
The Benefits of Timely Response
Soot and smoke damage spread quickly. You need to contact professionals within 24 hours of the fire breakout to start containing this problem. Water damage and critical structural damage need to be fixed quickly too. Neglecting or delaying this work will create unnecessary problems when you file an insurance claim.
Timely restoration will help save costs on temporary hotel accommodation or apartment rentals till your home is fixed. You'll be able to prevent the loss of tenants or mitigate business interruption by acting on time.
Navigating the Complexity of Restoration
Commercial property owners will face a particularly stressful time after a fire incident, especially if they have to put their operations on hold. They'll have to pay rent, lose profits, sort out insurance claims, and invest in restoring their property quickly.
Fire and water damage restoration in commercial properties can be quite complex. You'll need the expertise of professionals who can uncover deep damage and fix any interconnected issues.
Documenting for Insurance and Ensuring Transparency
Many fire damage restoration services will support you with your insurance claim. A transparent and well-structured damage assessment report will be an essential part of this process. Transparency benefits both property owners and insurance companies
Your insurance claims adjuster will more carefully consider a professional review of the damages instead of taking your word for it. So this documentation will speed up your claims process.
It'll help you create a fixed budget for the repair and restoration work.
Frequently Asked Questions
What is the first step in the fire damage restoration process?
Your property's safety and the clarity of damages are the first priorities of restoration professionals.
They'll clear out all the dangerous debris and take urgent measures to protect your home from further damage. Then they'll lead a thorough investigation of your property interiors and exteriors. You'll be given a detailed damage assessment report to understand what needs to be discarded and replaced.
How does a quick response contribute to the restoration process?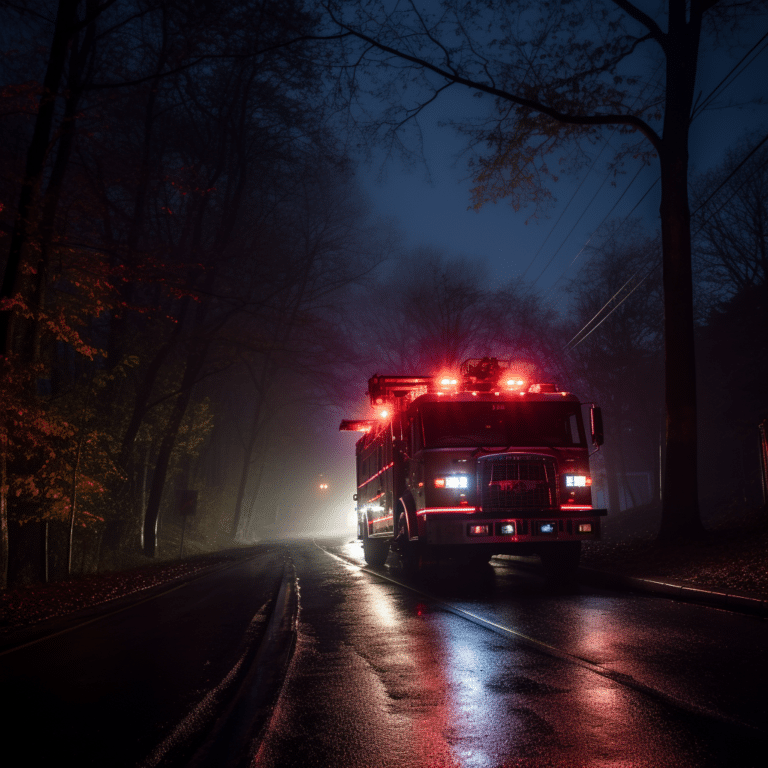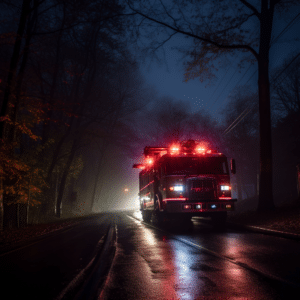 Here are some important benefits of acting quickly to restore your property:
     

Preventing soot and smoke contamination

     

Preventing further structural damage

     

Saving your temporary relocation costs

     

Preventing loss of tenants

     

Making your business property fully functional again
What security measures are taken during the restoration process?
Here are some essential security measures taken by fire damage restoration professionals:
     

Tarping damaged roofs

     

Boarding up broken windows

     

Providing temporary fencing

     

Sealing off undamaged areas to prevent cross-contamination
Why is water extraction important after a fire incident?
Excess water from burst or leaky pipes will create a lot of secondary damage. It's essential to pump it out and get rid of water-damaged drywall and flooring. It'll prevent rot and uncontrolled mold growth near these affected areas.
How does the restoration process address potential mold growth?
A mold breakout requires a certain cleaning expertise to handle. Breathing in mold spores can trigger respiratory and immune system disorders. Restoration professionals will get rid of the root cause of the problem. They'll use industrial-grade microbial treatments and drying techniques to eliminate mold.
What items are typically removed during demolition and debris removal?
Here are some items commonly damaged in fires that need to be removed:
     

Roofing tiles

     

Flooring materials

     

Water pipes

     

Drywall

     

Electrical wiring

     

Interior fixtures
How is soot and smoke damage assessed and mitigated?
The density of soot damage plays an important role in its cleanup process. Heavy soot can be easily vacuumed. Lighter layers of soot require specialized cleaning solutions and sponges. Damaged wall paint will have to be sanded and primed before you repaint.
What areas of expertise are involved in the restoration process?
Fire restoration processes require a variety of expertise like demolition, cleaning, plumbing, roofing, carpentry, and project management.
Can the restoration process be an opportunity for facility upgrades?
Yes. You can make important safety upgrades and optimize your facility if you opt for extensive renovation.
How does timely response prevent business interruption?
Physical stores depend on a regular flow of customers to thrive. So a fire can not just burn down your store, but burn your profits too. It can take several weeks or months to restore your facility. That's why it's important to act quickly to get your business back on track.
Why is commercial restoration more complex than residential restoration?
Commercial properties must comply with specific safety regulations to operate. Doing fire and water damage restoration work can be quite complex. You'll need professional expertise to fix damage and make your facility safe for customers and workers again.
How does documentation help with insurance claims?
Here are a few reasons why documentation plays a big role in processing your insurance claim smoothly:
     

Restoration professionals will assist you with the necessary documentation to initiate your insurance claim

     

Maintains transparency between property owners and insurance companies

     

Sharing a detailed damage assessment report with your insurance company

     

Creating a clear budget for your restoration work