Why You Need A Houston Dog Bite Lawyer
A dog is a man's best friend….only if it's trained well enough. Dogs can be unpredictable and territorial. You don't even get a chance to defend yourself or run away when they attack because of how terrifyingly quick and fierce they can be.
A dog bite can cause broken bones, scratches, puncture wounds, tissue & nerve damage. It can also leave you traumatized for a long time, making you feel nervous walking around your neighborhood or being around animals.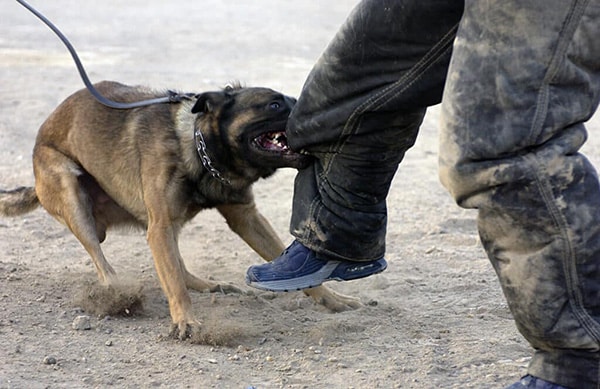 If you or your loved one have been injured by an animal attack, you have the right to seek compensation for your injuries and trauma from the animal owner.
Hiring an experienced Houston dog bite lawyer can be your fastest way to the biggest compensation.
Our team of experienced Houston dog bite lawyers here at Wyly & Cook have helped hundreds of dog bite and animal attack victims get comfortably compensated for their injuries.
Hurt by a Dog Bite?
Get Compensated For Your Pain & Suffering! Call Us For A FREE Case Review And Know What Your Case Is Worth.
Causes of Animal Attacks
It's hard to see an animal attack coming because of how quickly everything happens. But if you're paying close attention, you'll be able to identify some patterns behind the attack.
Here are the most common causes of animal attacks:
The animal was not contained within the owner's property when it attacked the victim
The animal was trained by an owner to attack people
The animal owner instructed their animal to attack you
It was an instinctive reaction to the animal feeling scared, threatened, or startled
The animal was already in pain and recovering from sickness
The animal accidentally injured the victim while playing
The animal was raised in an abusive or neglectful environment
Complications in Animal Attack Cases
You might think a dog bite injury claim is a slam-dunk case. But it's not the dog being held accountable for your losses.
It's the owners and their insurers and lawyers who can bring up various complications to deny liability, such as:
The animal owner denies doing anything wrong.
Owner claims you provoked their animal.
Animal owner accuses you of trespassing on their property.
Owner denies owning animal.
Proving Negligence in a Dog Bite Case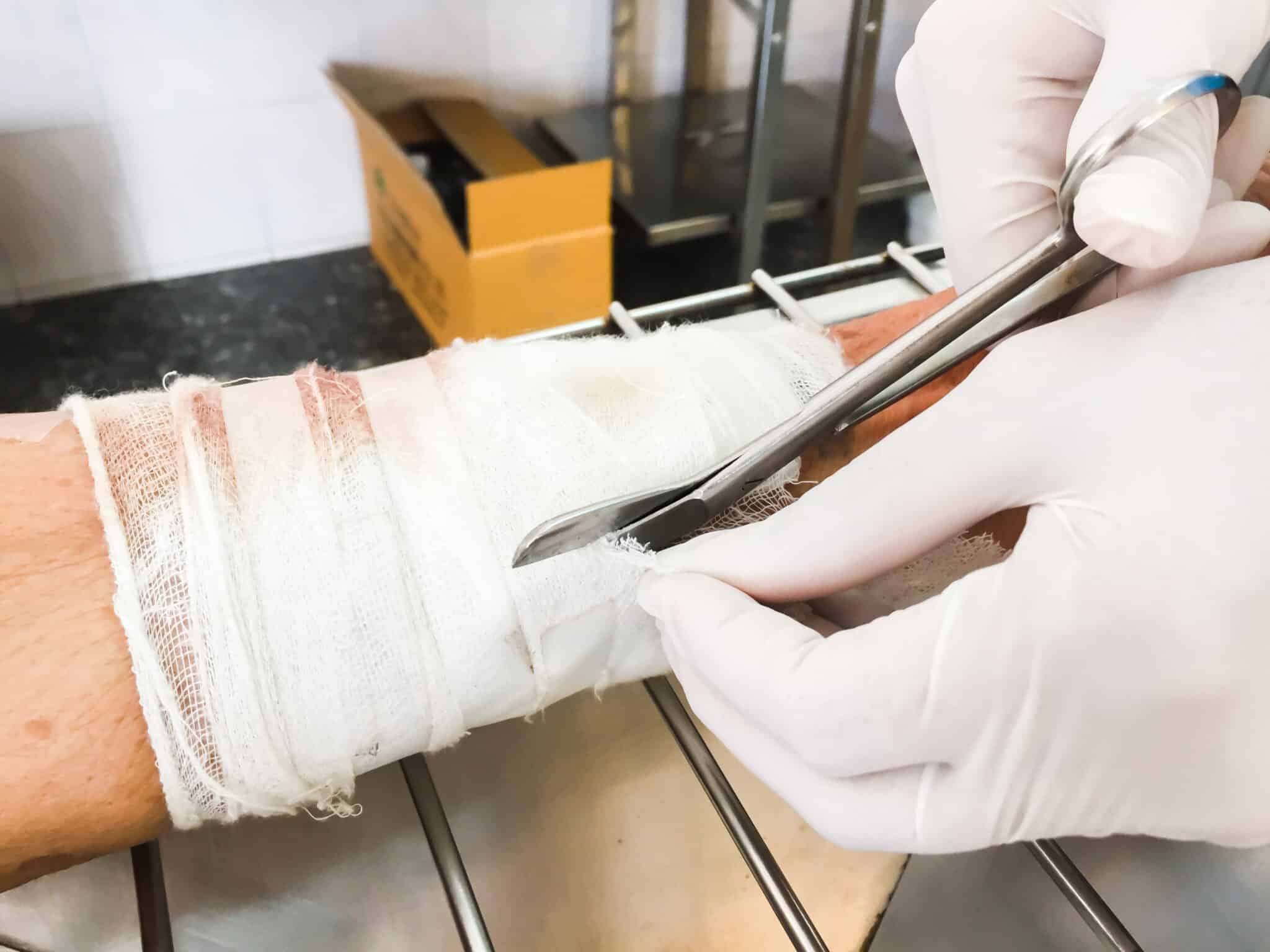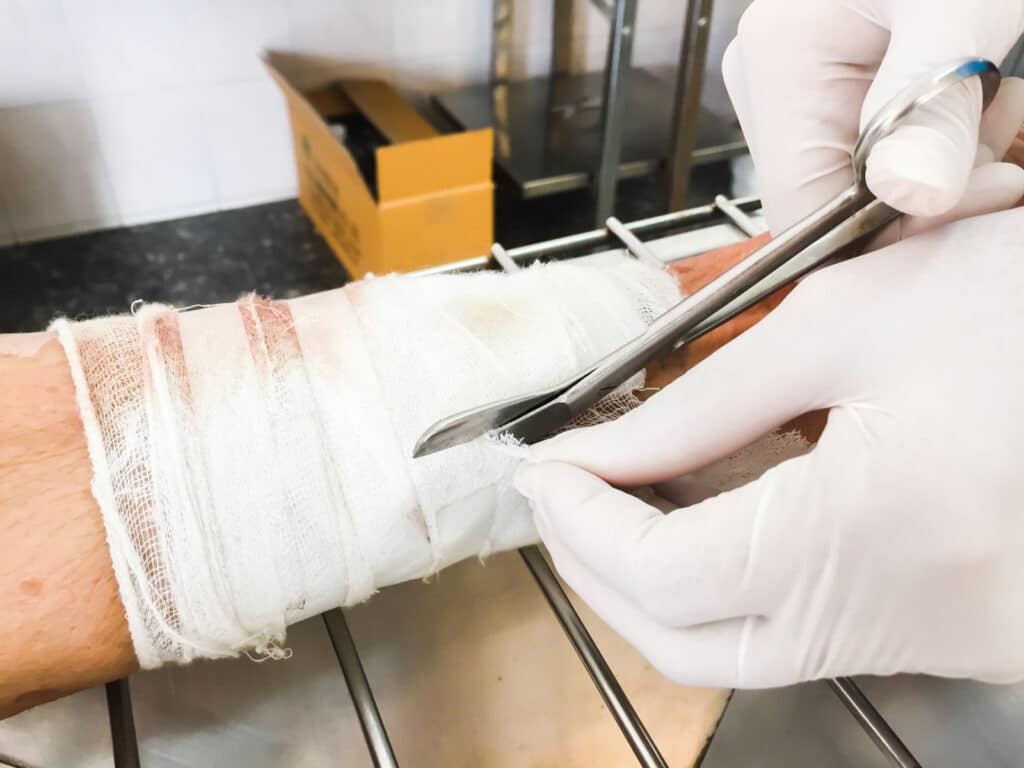 Texas has established a "One Bite Rule" for handling liability in animal attack cases.
What it means is that owners of animals that have attacked someone else in the past will be held strictly liable for your injuries.
You have to prove the following conditions to get compensated for your injuries:
The dog's owner was aware or should've been aware that their dog had bitten someone before your incident.
The owner was aware or should've known their dog has acted aggressively towards other people before your incident.
The dog's owner showed negligence in safely handling their dog and preventing the attack.
It was the owner's negligence that directly led to your injuries.
Wyly & Cook's Approach to Animal Attack Cases
You need to act quickly to gather evidence and fill out a ton of paperwork before you even file a dog bite injury claim. But we know it's hard to even think straight when you're recovering from the trauma and injuries of an animal attack.
Our team of experienced dog bite lawyers here at Wyly & Cook know this and like to get involved in your case as early as possible.
Let us take care of everything while you take care of yourself.
We'll gather evidence, file your claim, negotiate with insurers, and take your case to trial till you get compensated for your medical bills, lost wages, and other damages.
We won't stop until you win. And you don't pay until we win.
Hurt by a Dog Bite?
Get Compensated For Your Pain & Suffering! Call Us For A FREE Case Review And Know What Your Case Is Worth.
Frequently Asked Questions
What is the statute of limitations for animal attack cases in Houston, Texas?
Personal injury cases have a statute of limitations, which means victims have a fixed time limit for filing their lawsuit. They won't be able to seek compensation once this time period expires. The statute of limitations for dog bite injury claims is two years from the date of the attack.
How much compensation can I expect to receive for my animal attack case?
There's no one-size-fits-all compensation for animal attack cases. Your settlement depends on the severity of your injuries, the degree of the animal owner's negligence, and the experience of your lawyer.
Can I still file a claim if the animal owner doesn't have insurance?
Yes. You can still file a lawsuit if the owner of the animal who attacked you is uninsured or underinsured. However, it's possible you may not be able to recover your losses if the liable owner doesn't have any assets to cover them.
What are the steps to take after an animal attack?
Here are a few important steps to take if you've been attacked by an animal:
Seek medical attention immediately – Even a scratch or a mild puncture wound can get quickly infected and lead to more severe injuries.
It's one of the most important steps you can take to build your claim too. Insurers and lawyers may argue your negligence in treating your injuries on time aggravated your condition. So they can push some liability onto you and cut down your compensation. You can only prove liability through official media records documenting your injury and costs of treatment.
Call Animal Control – Report the animal attack as soon as possible to Animal Control. They will inspect the animal involved, the injuries that occurred, and circumstances of the animal attack. This detailed report will also be shared with the owner of the animal. They will also request the owner to show proof of vaccination for rabies.
Take pictures and videos of your injuries – The faster and more detailed your evidence is, the stronger your claim will be. Capture plenty of pictures and videos showing the fresh wound and how it changes through your healing process.
Collect contact information from eyewitnesses.
Consult with an experienced Texas animal attack lawyer – with specific experience in handling dog bite injuries and winning these cases.
Be extremely careful dealing with insurance agents – Do not make any statements that can be used against you or sign any agreements that could free them from liability.