Houston Distracted Driving Accident Lawyer: Protecting Your Rights Against Distracted Drivers
Last updated Monday, August 14th, 2023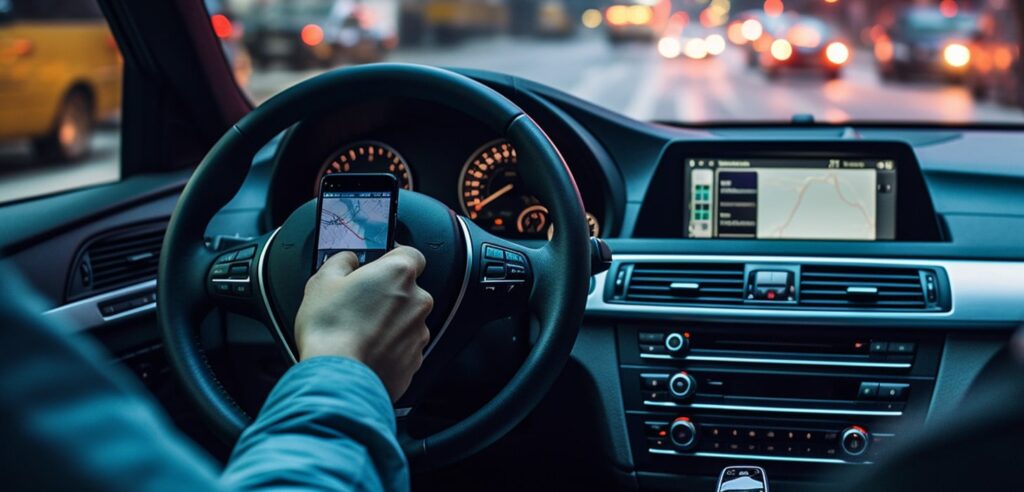 Injured from a Distracted Driver? Call Your Houston Distracted Driving Accident Lawyer, Today.
Distracted driving takes nearly 100 lives every day in America. Nearly 12% of car accidents involved drivers who were using their phones when they crashed. It's worrying that distracted driving fatalities have been increasing every year since 2020.
Sometimes, technology can cripple as much as it empowers. It's all about knowing how to use it at the right place at the right time.
You can't predict when or how an accident is going to happen, but distracted driving is 100% preventable. There's no room for error when you're driving at high speeds. The one second it takes you to look down and send a text message could be enough to lose control and crash.
Texas has even established laws against distracted driving to hold drivers accountable for everyone's safety. It is illegal to read, write, or send a text while driving in Texas. There are laws restricting talking on the phone while driving too. All violators will be fined if caught and can be held liable for negligence if they get into an accident.
However, it's one thing to know your rights and another to actually defend them when you need to. Fighting insurance companies and taking legal action while you're struggling to recover after an accident can be overwhelming. You need someone in your corner who'll never allow insurers and lawyers to push you around.
At Wyly & Cook, we are committed to our Houston community's safety on the road. We have a proven track record of getting distracted driving victims fully compensated for their injuries and losses.   
Injured in a Car Accident?
Get Compensated For Your Injuries & Damages! Call Your Houston Car Accident Lawyer For A FREE Case Review And Know What Your Case Is Worth.
Understanding Distracted Driving
Distracted driving includes any activity that compromises your focus and prevents you from safely operating your vehicle.
 There are three types of distractions you should watch out for:
     

Visual distraction –

Includes activities that force you to take your eyes off the road. For example – navigating your GPS, adjusting your music system, or picking up something from the floor.

     

Manual distraction –

Activities that force you to take your hands off the wheel. For example –

eating, drinking, personal grooming, smoking, adjusting the car radio, or using your phone.

     

Cognitive distraction –

Activities that take away your focus from driving. It could include driving under stress, fatigue, or talking to other passengers.
However, texting and calling while driving are two activities that account for the biggest rise in distracted driving cases. Smartphones have made it easy for us to stay connected 24/7 and made multi-tasking fashionable. But it's one thing to use it while doing your laundry and another to mess around with it while operating your vehicle.
Don't fall under the illusion that a few touches to your screen won't distract you.
Think about it. When you get a call or text, you end up taking one hand off the wheel. You look down, react to it, think about what to reply, and struggle to type it out. It sounds like a matter of seconds, but that's all it takes to get into a fatal car accident.
So avoid multi-tasking when your survival is at stake. If it's urgent, find a place to safely stop your vehicle on the side of the road. You can finish texting or calling before driving again.
The Impact of Distracted Driving
Do you know why many distracted drivers get into rear-end accidents? Think about it. You're cruising along smoothly on the road with enough space between you and other vehicles. You get a text notification. You feel like you've got things under control and reach out for your phone. In the few seconds it takes for you to use it, you don't realize you're approaching a traffic jam. The car ahead of you slows down, but you fail to apply the brakes on time and run into it from behind.
Most drivers are more attentive at sensitive spots like taking a turn or changing lanes. However, it's easy to rear-end a vehicle or miss a red light and cause a T-bone collision when you're distracted.
You may even drift into a different lane when your hand is not firmly controlling the wheel and cause a head-on collision.
Holding Distracted Drivers Accountable
A car can turn into a fatal weapon in the hands of an irresponsible driver. You owe every driver a duty of care while operating your vehicle, especially vulnerable road users like pedestrians and cyclists. One moment of distraction can destroy multiple lives including your own.
It's illegal to text and drive in the state of Texas. It's important to hold all distracted drivers accountable for their actions and the harm they cause. It's the only way to deter these incidents from happening and compensate victims for their losses. Distracted driving is a serious act of negligence.
However, you need to prove the following things to prove liability if you've been injured by a distracted driver:
     

The driver was distracted by someone or some form of technology while operating the vehicle

     

The distraction was the proximate cause of the accident

     

This accident led to your injuries and damages
Thorough Investigation and Evidence Gathering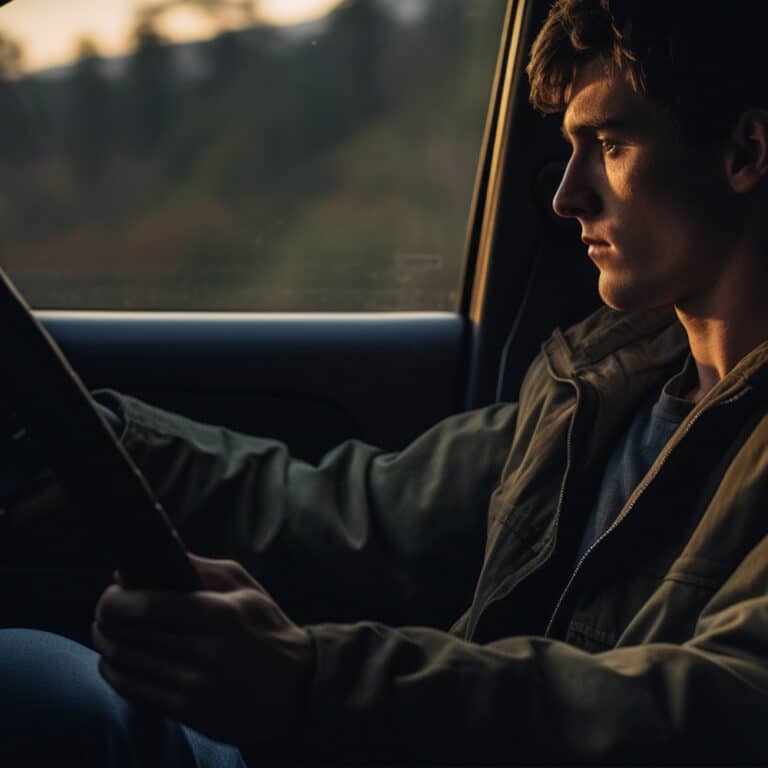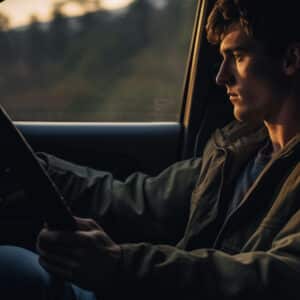 You can't prove negligence simply by putting up your word of mouth against theirs. The legal process requires more concrete evidence that can't be disputed by either party. Only a comprehensive accident investigation to determine negligence can help settle this issue.
Here are some key pieces of evidence you'll need to strengthen your claim:
Gather witness statements – Witnesses are neutral third parties who simply observed the accident or recorded it. Try to record their statements after the accident or get their contact details to reach out for help later.
Police accident report – Calling 911 is one of the first things you should do after a car accident. They are trained to accurately record the accident details and interview all parties involved, including witnesses. They'll also account for other important details like weather conditions, traffic status, and the scene of the accident.  
Cell phone records – The phone of the driver who caused the accident holds the clues to proving negligence. Your lawyer can file a subpoena to access the negligent driver's phone records to verify this. If they were texting or calling moments before the crash, it can prove they were distracted. They can also check if you were posting, liking, or sharing any content on your social media profiles during that period.
Visual evidence – Your lawyer can request government authorities or businesses in the area of the accident to share security footage to back up your claim. Dash camera footage can be a great asset in such cases too.
The Battle with Insurance Companies
Insurance providers care more about profiting than providing. Their agents are trained to use a variety of tricks to undermine your claim. They may trick you into saying something that helps them escape liability or downplay your injuries and damages.
Insurance agents know how stressed and desperate you are after an accident. You're struggling to pay off bills coming at you from every direction while going through a painful recovery. They can sweet-talk or pressure you to accept a lowball offer.
Our experienced personal injury attorneys know how to cut through the confusion and manipulation tactics. We eliminate unnecessary paperwork, gather actionable evidence, and negotiate a settlement that fully covers your immediate and long-term needs.
Pursuing Fair Compensation
Here are some of the types of damages you can seek from the driver at fault:
     

Medical expenses

     

Property damage

     

Lost wages

     

Loss of earning potential

     

Disabilities or scarring

     

Mental anguish

     

Loss of enjoyment of life

     

Loss of consortium

     

Punitive damages
Severe injuries can take months or years to recover from. Certain disabilities can permanently impact your quality of life and damage your earning potential. Fair compensation would be a sum that helps you take care of all these losses and recover to the best of your ability. It's hard to negotiate on your own against insurance agents known for denying, underpaying, and delaying claims.
However, an experienced car accident injury lawyer can help you get on average 3-4 times more in your pocket after payment of your medical bills and attorney fees than you would recover trying to negotiate on your own behalf.  And if you're not given a fair offer, they can help you file a lawsuit to secure it.
Working on a Contingency Fee Basis
We know how financially draining it is to pay off medical expenses and property damages after a car accident. Taking on legal bills and waiting for an unknown settlement amount on an unknown date doesn't sound too appealing.
Don't worry!
At Wyly & Cook, our legal services are meant to empower you and free you from all financial burdens. That's why we work on a contingency fee basis. You only have to pay us a fixed percentage of your final settlement amount. You don't have to pay us anything until we win your settlement.  
Acting Quickly: Statute of Limitations and Evidence
Every state has a statute of limitations for personal injury cases. In Texas the statute of limitations for bodily injury claims is 2 years from the date of accident. It is a legal deadline for filing a claim against any liable party for seeking compensation. If you miss it, you miss your chance to hold them liable for any compensation.
Time is of the essence in distracted driving cases. You need to urgently gather evidence from multiple parties before it becomes hard to access or gets erased.
Legal Recourse for Distracted Driving Victims
Texas laws empower all victims of distracted driving accidents to seek compensation from the at-fault driver. You can demand a settlement that helps you fully recover from your injuries and covers all other damages.
You can hire a personal injury lawyer to pursue a bodily injury claim against the at-fault driver's insurance company.  If the insurer fails to cover your losses, your attorney can file a lawsuit.  It is important to know we won't compromise until you get the settlement you deserve.
Frequently Asked Questions
What are the common types of distracted driving?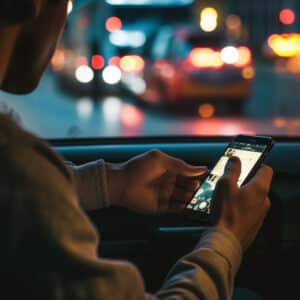 Here are the most common types of distracted driving:
     

Texting and driving

     

Calling and driving

     

Using social media or watching videos

     

Exploring your GPS

     

Adjusting your car radio

     

Picking up something from the floor

     

Eating and drinking

     

Smoking

     

Talking to other passengers

     

Driving under stress

     

Driving while fatigued
How can texting while driving lead to accidents involving all three types of distractions?
Texting while driving is one of the leading causes of distracted driving accidents. Why? Because it can create visual, manual, and cognitive distractions. 
You could be visually distracted by checking your phone's GPS again and again. You'll end up taking your hand off the wheel to receive a phone call, which creates a manual distraction. You'll also have an emotional reaction to what you read and put in thought to respond sensibly. Naturally, it creates a cognitive distraction too.
Can I seek compensation if I was injured as a pedestrian or cyclist due to a distracted driver?
Yes. You are entitled to the same types of compensation as drivers and passengers injured by the distracted driver.
What kind of evidence is crucial in proving negligence in a distracted driving accident?
Here are some essential pieces of evidence you'll need to prove negligence:
     

Witness statements

     

Police accident report

     

Cell phone records of the driver at fault

     

Visual evidence
How do Houston car accident attorneys counter tactics used by insurance companies?
Insurance companies look out for their own interests before yours. They have a totally different idea about what a fair payout is supposed to be.
They'll try to use all kinds of tricks like:
     

Urgently calling you after the accident when you're stressed to record any statement they can use against you

     

Coercing you to admit some liability

     

Sweet talking you to gain your trust and say something that will help them escape liability

     

Asking you to sign a statement

     

Promising you a quick payout by tempting you with a lowball offer

     

Advising you not to hire an attorney

     

Demanding unreasonable proof to delay processing your claim
A knowledgeable attorney knows these insurance company tricks inside out. They will review your coverage and gather the most effective evidence.
Insurers know they can't hold them back with a confusing clutter of insurance documentation. Your lawyer will back up your settlement demands with concrete evidence. It enhances their negotiation power as the case progresses. They will take your case to trial if necessary.
How long do I have to file a claim after a distracted driving accident?
Texas has a two-year statute of limitations for filing a distracted driving injury claim.
Is there a fee to consult with a Houston distracted driving accident lawyer at Wyly & Cook
Absolutely not. Call us today to get a free consultation about your distracted driving accident. Even after you hire us, you won't have to pay us a dime until we negotiate a settlement on your behalf.