Texas Pipeline Easement Laws
Last updated Tuesday, November 14th, 2023

Hire an Eminent Domain Lawyer to Protect Your Property Rights and Get a Fair Settlement
Gas and liquid pipelines are the lifelines of America. This web of pipelines runs across the country and carries the burden of our energy security.
They could be passing through a school, business, bar, home, or government office if needed. You could be standing under a crucial portion of a pipeline network and have no clue. Their underground construction is a higher priority than anything built overground. Because these pipelines are what makes a place livable.
That's why pipeline companies get the right of way to construct or maintain a pipeline passing through your property. However, the Fifth Amendment prevents any entity from taking your property for public use until you get "just compensation."
So they'll try to negotiate an easement agreement that allows them to use your land for their work and compensate you for sharing rights. Ideally, the compensation should cover all property damages you face due to their project.
You have two choices:
     

Agree to their proposal

     

Reject their offer
Keep in mind that these authorities have the right to take over the necessary part of your property through a legal process known as condemnation. But it doesn't mean you have to give up your property without getting fairly compensated for it.
What's the point of the greater good if it's not inclusive? You need a skilled eminent domain lawyer to protect your interests. At Wyly & Cook, we can help Texas property owners protect their land rights and get comfortably compensated.
Registering as an Intervenor with FERC
The Federal Energy Regulatory Commission (FERC) is a government body that governs the approval of pipeline projects proposed by private companies. They aren't involved in the design, construction, or operation of the process. However, they take the final call about approving the location, scope, and environmental impact of the project. So their decision directly affects your landowner rights. You may file an application to become an intervenor to legally protect these rights.
 An intervenor gives you official rights to be proactive in the pipeline project approval process. You get access to the applicant's filings and relevant Commission documents. You can present your concerns and data to the FERC and request for additional studies to be conducted. It gives you the opportunity to ensure the proposal you get addresses your grievances and compensates you properly.
You also have the responsibility to file important documents and provide copies to other parties. In case you want to appeal the FERC's ruling, your eminent domain lawyer can act early to save you a lot of stress later.
You have to apply as an intervenor within 21 days of receiving the notice of application in the Federal Register. Missing this deadline can deny you the right to take up this role. You must have a strong reason to file a delayed intervenor application.
Delaying Easement Agreements
A pipeline project could temporarily or permanently affect your land ownership. You're lucky if the construction process doesn't damage your property significantly and doesn't require frequent maintenance. It's not just a matter of inconvenience; it could also make your property valuation take a serious hit. So don't be in a rush to sign the easement agreement without carefully evaluating what's at stake.
Negotiating a settlement is one of the biggest stumbling blocks in the project. They're eager to get your agreement early so that they can move on to the actual work. But the problem is they often try to get it for cheap by lowballing and pressurizing you.
Here are some critical factors you need to consider before signing the easement agreement:
     

How much land will be affected by the project?

     

How much damage will your land suffer during this process?

     

How will it affect your future development on the land?

     

Do the companies have to maintain any construction and equipment over the ground?

     

What will be the health and environmental impact of the pipeline in your area?

     

What rights and restrictions do you have to follow for the easement area?

     

Does the project affect accessibility to your property?
These factors will help you estimate the future utility and valuation of your property in a clearer way. Don't take the property appraisal shared by the authorities at face value. You need to do your own due diligence with so much at stake.
The property appraisal process needs to account for the following factors to justify the estimated value:
     

Property size

     

Accessibility

     

Zoning and geographic area

     

Property characteristics

     

Types of construction on the property

     

Current and future use
Delay signing the easement agreement, but don't delay consulting a reputed eminent domain lawyer. They'll review the proposal thoroughly to ensure your landowner rights aren't being violated. They will conduct a thorough investigation of your property and assess the project's impact.
You'll be able to understand the risks involved and negotiate terms that protect your interests.
Seeking Legal Counsel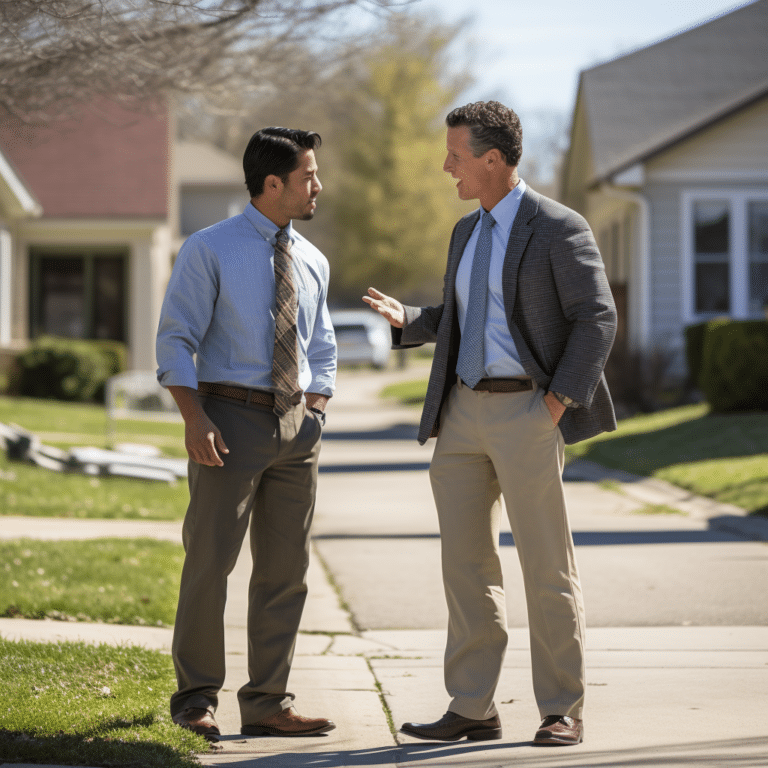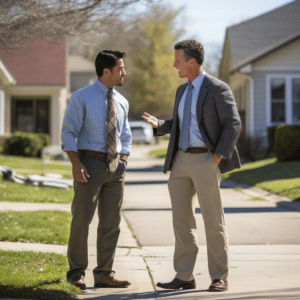 The best time to hire an eminent domain lawyer is when you're applying as an intervenor during the FERC approval stage. It gives your attorney a shot to negotiate fair terms early so that you can quickly sign the agreement with all the terms you demanded. Basically. the earlier you hire a competent lawyer, the better it is for your case.
Cases involving government authorities tend to be more complex and trickier than most other cases. You might think that they should naturally favor you as a citizen, but that's not what actually happens. When they're negotiating an agreement or initiating a condemnation process, they are out to protect their own interests. They will do their best to pay you as little as possible and leverage an army of resources to help them achieve this. They work with several engineers, land planners, appraisers, and other experts to build their case.
Can you risk taking on this kind of legal firepower alone? Absolutely not. Just one skilled eminent domain attorney can even the playing field and turn the case in your favor.
At Wyly & Cook, we have a track record of taking on many large corporations to get our clients comfortably compensated.
Here are some of the biggest benefits of hiring our skilled eminent domain lawyers:
     

Giving you a free case assessment to know what important legal steps you have to take next

     

They have an in-depth understanding of the federal and state laws governing land for public projects

     

Breaking down complex legal jargon for your understanding and regularly updating you about the case progress

     

Encouraging adjacent landowners and businesses to join the cause to strengthen the case

     

They will review the proposal and assess if there are any violations of your property rights

     

Recommending essential property modifications to maximize your property value

     

Use a network of property appraisers, surveyors, and environmentalists to support your claim

     

Supervising your communication with agents representing the other side

     

Negotiating a fair settlement

     

Taking your case to trial if negotiations fail
You may be wondering how steep the cost of getting this long list of benefits would be. You'll be glad to know that we care about giving you financial relief as much as providing legal relief.
You can work with our eminent domain lawyer on a contingency fee basis. It means we'll take care of the whole legal process till we secure your settlement. So you're only paying for real results. You won't have to pay us a single dollar out of your pocket until then. You only have to pay us if we obtain a successful settlement or judgment on your behalf. 
Educating Yourself About the Project
Knowledge is power when it comes to formulating a legal strategy. You already know how hard the authorities eyeing your land are going to try to undervalue your settlement. They will look for the smallest issues in your property and exaggerate them to justify their evaluation. You need to hold a mirror to their project and exercise the highest level of scrutiny too.
You need to gather all the details about the project proposal and its economic, environmental, and safety impact on your property.
One of the common mistakes pipeline companies make is initiating construction without securing the necessary permits. They're compelled by tight construction deadlines and often take an irresponsible step to make them. It can stall the project and create unnecessary legal challenges. Your eminent domain lawyer knows all about the permitting process. They will fish out any irregularities in the documentation filed by the pipeline company.
Becoming an intervenor allows you to participate in the FERC proceedings and challenge their decision in court if you're unsatisfied. Your lawyer will be able to spot any discrepancies early to resolve your case. Educating yourself about this legal process and actively participating in it will safeguard your property rights efficiently.
Many landowners are able to get their concerns addressed by legally challenging FERC decisions. You can push for changes in the pipeline route, safety measures, and environmental protections. This will ensure that your property and community face minimum short-term and long-term damage due to the project.
Eminent Domain Rights
When it comes to your property rights in eminent domain cases, it's not just the Fifth Amendment that has your back. The Texas Landowner's Bill of Rights lays out a crystal-clear set of rules for any government or private entity trying to take your property.
Here are some of the key rules laid out in the Texas Landowner's Bill of Rights:
     

Your property can only be taken by a legally authorized entity for public use

     

The entity needs to notify you about their project on time

     

They must provide you with a written appraisal from a certified professional revealing the compensation they're willing to pay for your land use

     

The entity must give you a bona fide offer to purchase the property before attempting to initiate a condemnation process

     

You are permitted to hire a certified appraiser to provide a counter appraisal for your property

     

You can hire a lawyer to legally represent you and negotiate on your behalf

     

You have the right to participate in a hearing before a court-appointed panel with three special commissioners to determine your compensation before your property is condemned

     

You can take your case to trial if you're not satisfied with the panel's judgment
However, there's a difference between knowing your rights and actually building a case. You need an in-depth understanding of state and federal laws governing property rights. For instance, there are Texas state laws to protect landowners' rights during pipeline surveys.
Giving verbal permission or signing a basic form isn't enough. The authorities leading the survey must have an appropriate survey permit before they begin the process.
It's possible these parties make several violations like these before, during, and after the construction process. They may also use illegal tactics to put more pressure on you to sign the easement agreement prematurely. Only a skilled eminent domain lawyer will be able to catch all these violations to protect your rights.
The Role of Lawyers
You'll keep hearing terms like "just compensation" and "public use" when an entity tries to take control of your property. But are they actually taking up the project for "public use"? Are they actually offering you just compensation to cover your damages? It's hard to know without the guidance of someone who knows this process inside and out. Hiring a lawyer who handles eminent domain cases will ensure your interests are always protected.
All the experts and agencies hired by the entity participate to protect their interests, not yours. Only your lawyer's interests are tied to yours.
They will demystify the confusing legal language in the project proposal and legal notices you've been served. They'll review all the documentation filed by the condemner from the application to the execution stage. Our lawyers are experienced in handling condemnation procedures.
Ensuring Fair Settlements
We use our own network of expert property appraisers, surveyors, and environmentalists to create a strong counter-offer.
It helps us negotiate a settlement that can cover:
     

The fair market value for your property

     

Any damages to your property

     

Relocation expenses

     

Any other property modification expenses due to the pipeline construction
Remember, an eminent domain lawyer can often get a much higher settlement than the condemner's initial offer. Whether it's negotiating with the FERC panel or taking your case to trial, we won't quit until we secure a fair settlement for you.
The best part is you won't have to worry about the burden of our legal fees throughout this process. You only have to pay us once we've secured your settlement.
In-Depth Project Understanding
Pipeline companies often make big promises they can't keep. You have to understand that they're not really getting into a partnership with you. They have a single goal – getting your signature on the easement agreement by paying as little as possible. Their promises have no weight until they're actually a part of the agreement. 
As a landowner, you're entitled to have an equal say in this project from an early stage. And you're at a bigger advantage if you have an eminent domain lawyer to represent your interests as an intervenor. They will make suitable requests and negotiate an agreement that protects your land rights and compensates you properly.
They also know how to play hardball to counter an entity that tries to condemn your property. For example, it's important to record all answers and exchanges at public meetings and discussions. All this documented information can be valuable in legal proceedings.