Semi Truck Accident Claims
Last updated Tuesday, September 12th, 2023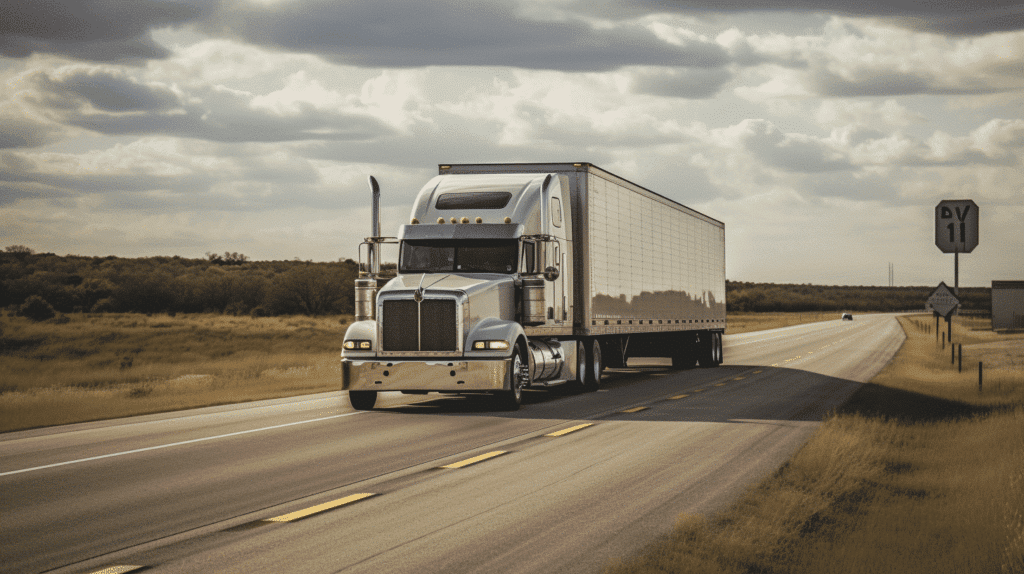 Compensation Possibilities
Texas ranks number one for semi-truck accidents, which significantly increases the fatalities occurring on its roadways every year. Nearly 75 percent of deaths are caused by semi-truck accidents every year.
Semi-trucks are also called tractor-trailers, 18-wheelers, and big rigs. 
They can weigh anywhere between 10,000 to 80,000 pounds. These metal mammoth machines are an essential part of our supply chain. They usually transport fuel and goods all across the country. So there's no way you can avoid sharing the road with them at some point.
It takes semi-trucks 40 percent more room to stop compared to cars. So one little distraction can lead to a disastrous multi-car pile-up. And if you do get into an accident with a semi-truck, your life may be turned upside down even if you survive.This is because there is a high probability of severe injuries that can permanently alter your quality of life. And severe consequences demand serious compensation.
Does that mean fighting a court case for years to settle your medical bills, lost earnings, property damages, pain and suffering? It can but that is often not the case.  You'll be surprised to know that only 3 percent of car accident injury cases go to trial. Most of them are settled outside court without wasting precious time and money waiting for a verdict. Filing a lawsuit is just one of the instruments of justice available to you. It's best used as a last resort when all attempts to negotiate a fair settlement have failed.
At Wyly & Cook, we care about getting you the best possible settlement in the fastest way available. 
Our knowledgeable semi-truck accident lawyers can help you win the settlement you deserve in the most efficient way possible.
Injured in a Truck Accident?
Get Compensated For Your Injuries & Damages! Call Your Houston Truck Accident Lawyer For A FREE Case Review And Know What Your Case Is Worth.
Here are the essential components of an injury claim and lawsuit process:
Gathering Evidence

– Proving negligence and identifying the potentially liable parties through evidence collection.

Investigating the Accident

– Determining the cause of the accident through thorough investigation.

Injury Demand Letter

– Drafting and sending a demand letter listing your compensation needs to initiate settlement discussions.

Negotiating with Insurers

– Engaging in negotiations with the trucking company's insurance for a settlement.

Statute of Limitations

– Texas abides by a two-year time window for you to file a lawsuit and seek compensation. This legal deadline begins from the date of the semi-truck accident.
The Process of Truck Accident Claims
It's important to understand every step of the truck accident claims process to know what you need.
But before we jump into the technical details, you should get step one out of the way – hiring a skillful Texas semi-truck accident lawyer.
It's the only way to make every other step in the claims process more effective. Even if you don't read through what we share below, your lawyer will ensure you're legally headed in the right direction.
However, it helps to know a little bit about each step to ease your doubts and make your lawyer's job easier.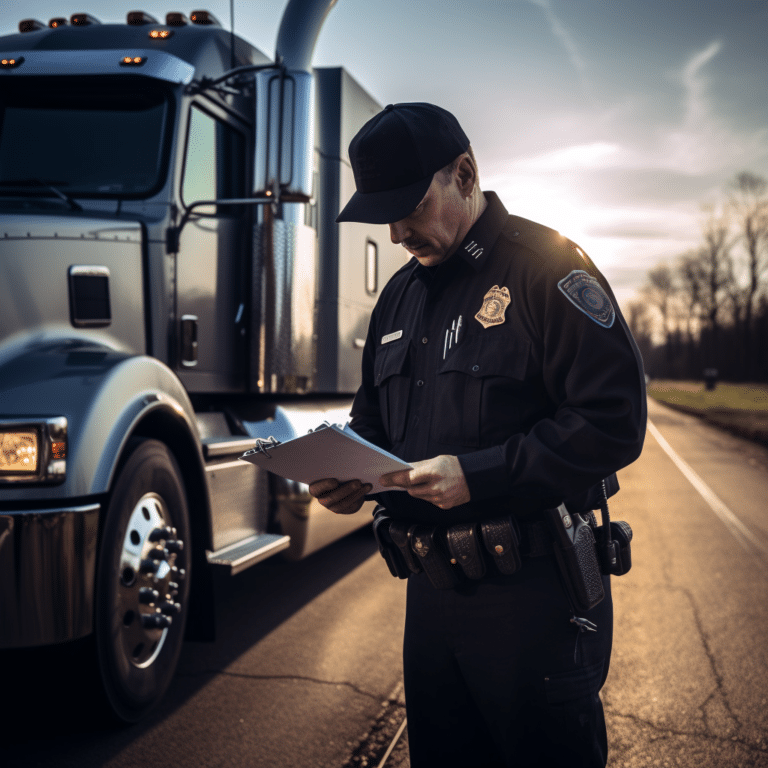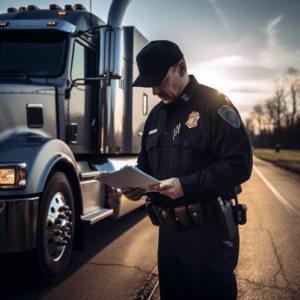 Let's dive deep into the truck accident claims process and see how it unfolds:
     

Gathering Evidence

– You'll need a lot more than a few photos and your statement about the accident to make a convincing claim. You need various pieces of evidence to solve the question of liability and clarify what you're truly owed. Gathering police reports, video footage, eyewitness statements, vehicle maintenance records, and medical records is part of this stage.Your attorney may also retain an accident reconstruction expert to visit the scene of the crash and take detailed measurements to document what happened. Your attorney will also handle all communications and negotiations with the insurance adjusters and lawyers representing multiple parties.

     

Crafting an Injury Demand Letter

– Once your lawyer has collected and reviewed all evidence, it's time to make a reasonable demand. They will draft a compelling letter detailing the impact of the accident on your life and your intentions to litigate. It will list the economic and non-economic damages you have suffered. This letter will give the trucking company's insurance adjuster a snapshot of how your life has been affected physically, financially, and emotionally by the accident.

The demand letter clearly lays out the terms and conditions the trucking company and its insurer has to meet to be released from liability. This letter officially opens the doors for negotiations with liable parties.
     

Negotiating with Insurance Companies and Lawyers

– The driver at fault's insurance provider and lawyer will review your evidence and letter to provide an appropriate response. You may need to comply with their request for more evidence and documentation if necessary. A clear and well-presented demand letter will make it difficult for insurers to delay, underpay, or deny your claim.

It is important to note that injured people on average secure 3-4 times more money in their pocket with an experienced personal injury lawyer by their side compared to those who do not hire an attorney. The attorney knows the negotiation tricks and legal maneuvering insurers and their lawyers can trap you in.

     

Filing a Lawsuit

– You can file a lawsuit against the at-fault individuals or companies involved in your car crash. You will likely be forced to do this when their insurers do not make  reasonable settlement offers.  

     

Going to Trial

– The "discovery" phase is one of the most crucial phases of your lawsuit before the trial officially begins. Both parties will have a chance to exchange documentation relevant to the case to prepare for trial. Your attorneys will take  depositions and prepare all the evidence needed for your case. If both parties fail to reach a settlement, a judge or jury will eventually decide your settlement after reviewing the evidence and arguments.



Factors for Case Success
Here are some vital factors that drive your case success:
     

Fault and Liability Evidence

– Presenting enough evidence to clearly show the negligence of the other drivers and companies involved in the crash.

     

Demonstrating Damages

– Clearly documenting all economic and non-economic damages resulting from the accident.

     

Argument for Financial Responsibility

– Presenting valid reasons why the other party should bear financial responsibility for your damages.

     

Strength of Legal Representation

– Your lawyer's experience, specialization, network, and personality play a major role in successfully resolving your case.

     

Court Authority's Discretion

– A judge or jury makes the ultimate decision if your case goes to trial.
Collaboration with Lawyers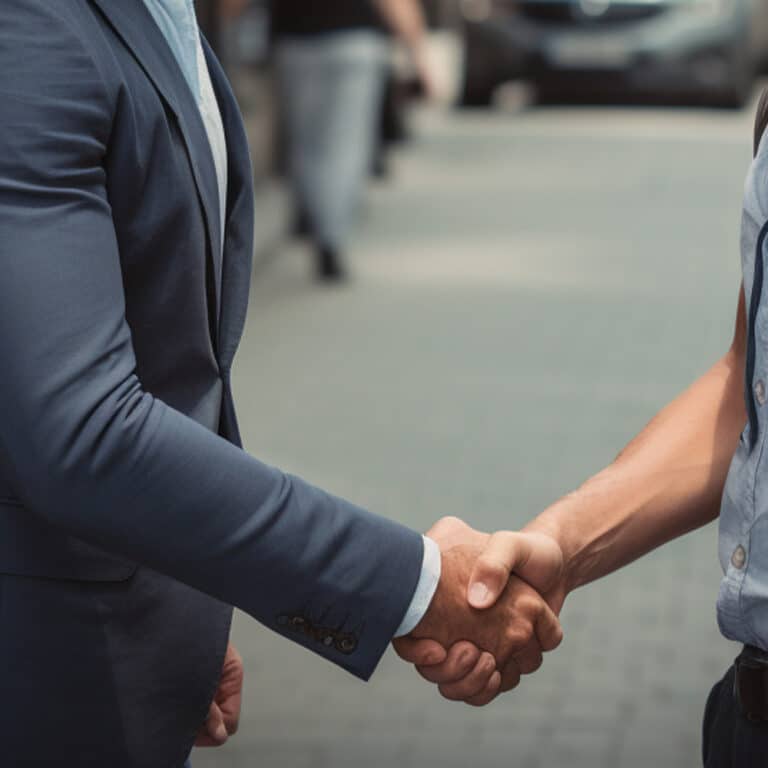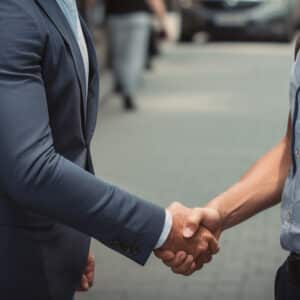 A semi-truck accident case can rope in a lot of different parties such as:
     

Your insurer

     

The liable driver's insurer and lawyer

     

Insurer and lawyer of a commercial trucking company

     

Any other parties linked to the accident
Guess which parties are looking out for your interest from the above options?
None of them!
They're all looking out for their own interests by dodging liability or putting it on your shoulders. And they are prepared to sweet-talk, manipulate, or threaten you to drop your rights to seek fair compensation. 
Your lawyer is the only one whose interests are naturally tied to yours. They are trained to handle the complexities of litigation and represent your interests clearly.
Recoverable Damages
Here are the most common types of damages you can seek by filing a semi-truck accident claim:
     

Medical Costs

– Covering current and future medical expenses resulting from the accident.

     

Lost Wages

– Compensating for income lost in the past due to the accident.

     

Reduced Earning Capacity

– Addressing the impact of the accident on future earning potential.

     

Property Damage

– Reimbursement for damage to your property caused by the accident.

     

Pain and Suffering

– Recognizing compensation for past and future physical pain and emotional distress.

     

Impairment

– Factoring in compensation for long-term disabilities and affect on your quality of life.  
Document Preservation
Thorough and complete documentation is crucial to winning your case. It pays to be prudent about the paper trail of your damages and expenses. And it's remarkably easy to document your economic damages if you put in a bit of effort. 
You will need more assistance from your personal injury lawyer to document your non-economic damages. 
Here are some essential documents needed to provide an accurate damages assessment:
Medical bills

Photos and videos of the accident scene

Visual evidence of your injuries and recovery progress

Police accident report

insurance documentation

Witness statements that can provide testimony regarding your injuries and suffering.

Medical experts, like your treating doctors, who can provide testimony regarding your injuries, diagnoses, and prognosis.

Damage experts such as vocational experts and economists who can provide reports and evidence to document your impairment, disability, and loss of earning capacity.