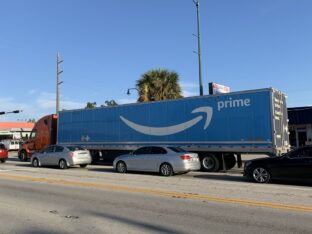 This is because Amazon claims the majority of drivers making deliveries on its behalf are not employees but independent contractors. Their vehicles may be marked with Amazon logos but the driver of the vehicle is frequently not an employee of Amazon.  The drivers are instead employed by separate corporate entities or are working for other delivery companies like Fed-Ex or UPS.  
Some people have argued that Amazon should be more responsible for the accidents their drivers cause because billions of packages are delivered each year, and that means more possibilities for accidents on our Texas roads. These drivers are under intense pressure to make timely deliveries with an expected success rate of 99.9%—that means 99.9 packages out of 100 are to be delivered on time. They are under these strict guidelines set by the company, so is it any wonder that they sometimes don't obey traffic rules, ignore stop lights and stop signs, speed, and make risky passes and turns?
Fortunately, Texas has laws that can hold a company liable for accidents caused by people performing acts (like deliveries) in furtherance of the company's business. Proving company liability under these laws can be very complicated and you should not attempt to wage such a battle without the help of an experienced attorney who handles cases against Amazon delivery truck drivers.  
Additionally, even if it is not possible to pursue a direct case against Amazon, you should know that the company requires its contractors to have liability insurance covering its drivers for bodily injuries and fatalities they cause.  This insurance coverage is up to $1,000,000, however, there is a caveat.  The delivery driver has to be "on the clock," meaning he is working at the time of the crash.  If the driver is not "on the clock" then the $1,000,000 coverage would likely not apply meaning there may not be enough coverage for the bodily injuries and other damages caused by the negligent delivery driver.  
If you've been in a car wreck with an Amazon delivery truck, you need experienced lawyers like the attorneys with Wyly & Cook, PLLC, to fight for your rights to get you the compensation you deserve. The difficulty of going up against a huge company like Amazon cannot be underestimated. They worry more about making money–their job, of course–than about you as the victim in an accident with one of their drivers. They will do whatever they can to avoid responsibility. They may even try to put the blame on you and refuse to pay anything at all.
Wyly & Cook, PLLC, has helped hundreds of Texans get through the complex legal difficulty of fighting up against massive companies like Amazon. If you have been in an accident with an Amazon vehicle, give us a call at 713-236-8330 or shoot us an email at info@wylycooklaw.com for a free consultation.  Let us help you!
The following two tabs change content below.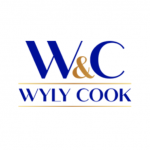 Wyly & Cook, PLLC
The team at Wyly & Cook, PLLC brings a diverse body of trial and litigation experience to the table, putting us in a unique position to help clients with a wide range of legal issues.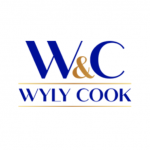 Latest posts by Wyly & Cook, PLLC (see all)