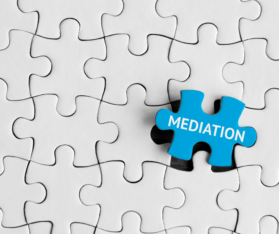 A mediation is a type of alternative dispute resolution (ADR) where a neutral third person facilitates the negotiation of a settlement between two or more parties. The mediator is typically a lawyer, but does not give legal advice to the parties. 
The purpose of mediation is to allow the parties to reach a mutually agreeable resolution without the need for a trial.  The mediator helps the parties communicate with each other and identify options for resolving the dispute. Mediation can be used for many types of disputes, including personal injury claims, contract disagreements, and property disputes. 
The mediation process typically begins with an opening statement from the mediator, followed by an opportunity for each party to present its position. The mediator will then work with the parties to explore areas of agreement and identify potential solutions. 
Once an agreement is reached, the terms of the settlement will be memorialized in a written agreement that is signed by all of the parties. While mediation can be an effective way to resolve disputes, it is important to remember that it is non-binding, meaning that either party can choose to walk away from the process at any time.
The use of mediation in personal injury cases has increased in recent years, as it offers a less formal and more cost-effective way to resolve disputes. If successful, mediation can result in a settlement that is more favorable for both sides than if the case went to trial. It is important to note, however, that mediation is not suitable for every case, and that it is ultimately up to the parties to decide whether or not to accept the mediator's proposal.
Interested in speaking to an attorney about a potential claim or have a legal question? Contact the attorneys at Wyly & Cook, PLLC for a free consultation.
The following two tabs change content below.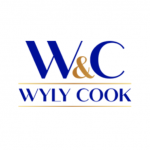 Wyly & Cook, PLLC
The team at Wyly & Cook, PLLC brings a diverse body of trial and litigation experience to the table, putting us in a unique position to help clients with a wide range of legal issues.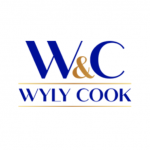 Latest posts by Wyly & Cook, PLLC (see all)