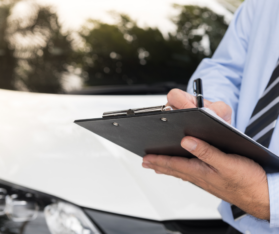 A question we get asked a lot is: "What are the most important factors affecting the amount of my insurance settlement or outcome of my motorcycle or car accident injury case?"
If you are a motorcyclist or motorist who has been injured in an accident, you may be wondering what your injury claim is worth. The value of a claim will vary depending on the facts and circumstances of each case. However, the 3 main things that can influence the value of a personal injury claim include:
Liability. Typically, an insurance adjuster will look for some contributing factors, so they can try to diminish your claim. Or they will even say that you were at fault, in whole or in part. And in a small minority of states (that doesn't include Texas), if you are 1% at fault, you will receive zero compensation. 
However, we have found that juries will tend to look past that, and whoever was mainly at fault will be the person who is made to pay. But you will need to hire an attorney to represent you so the adjuster knows there's a chance your case will go to a jury.
The amount of available insurance. This includes the policy limits of the driver who hit you,  any excess or "umbrella" coverage that driver has, and any coverage you have on your insurance policy for bodily injuries including uninsured and underinsured motorist coverage and personal injury protection coverage. There may also be additional coverage available if the person who hit you was in the course and scope of their employment at the time of the crash.   
          The policy limit is the maximum amount of insurance coverage the other driver has.
Umbrella policies are insurance policies some drivers have that kick in if they are sued and the damages are more than their auto policy limits.
This can be a complicated analysis, but an experienced lawyer is trained to sort this out and determine all available insurance policies.
Your attorney. A recent study done by insurance companies shows that victims of accidents who are represented by an attorney get on average over 2.5 times more in their pocket after attorney fees than those who go it alone. 

Not only are they going to ask if you have a lawyer, but more importantly, they want to know what trial experience your lawyer has. Is this somebody that does motorcycle injury cases regularly? Is this somebody that's not afraid to go to court?
Most large insurance companies keep records of which lawyers file lawsuits. They know which lawyers are good at depositions and jury selection.
If you have been injured in an accident, it is important to speak with an experienced personal injury lawyer as soon as possible. The attorneys at Wyly & Cook, PLLC can help you understand your options and determine the best course of action for you and your family. Contact us today at info@wylycooklaw.com for a free consultation.
The following two tabs change content below.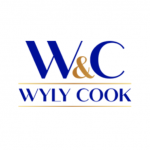 Wyly & Cook, PLLC
The team at Wyly & Cook, PLLC brings a diverse body of trial and litigation experience to the table, putting us in a unique position to help clients with a wide range of legal issues.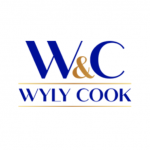 Latest posts by Wyly & Cook, PLLC (see all)