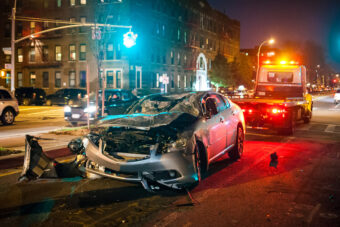 If you are in an accident that involves a rideshare vehicle like Uber or Lyft, it can be difficult to determine which car insurance applies to your claim and how to protect your rights after the accident. A rideshare business model means that the driver is contracted to drive the car and pick up passengers. The passengers arrange a ride via an app. All this affects who is ultimately responsible for your claim. To submit a claim for any accident, you need to establish who was at fault and what the damages are, but this can be convoluted when a rideshare driver is involved.
So, who pays if you are injured by an Uber or Lyft driver? Because the rideshare driver is driving for money and not personal use, the driver's personal insurance will not cover the accident. If the driver has a commercial policy, that insurance company may cover the accident. Uber and Lyft also provide their drivers with liability coverage. So, if you are in an accident with an Uber or Lyft driver, Uber or Lyft can be held financially responsible under certain circumstances.
The liability coverage from Uber and Lyft can vary depending on the circumstances of the accident. If a driver isn't logged onto the company's rideshare app, then Uber or Lyft won't provide any coverage since the driver isn't technically "on the clock." If the driver is logged onto the rideshare app but hasn't picked up a ride yet, Uber and Lyft will provide a certain amount of liability coverage for personal injury and damage. If the driver is logged onto the app and is on their way to pick up a passenger, then that liability coverage will increase substantially to upwards of $1 million. If the driver has a passenger and is driving to their destination, then the coverage can be up to $1 million in addition to limited coverage for damage to the driver's car.
Accidents involving a rideshare company like Uber or Lyft can get complicated very quickly. Contacting an attorney who understands the ins and outs of this type of insurance claim and what you are entitled to is the smart choice. Wyly & Cook has years of experience dealing with all types of accident injury claims. The professional team at Wyly & Cook will be able to navigate through the complexities of your case and get you the settlement you deserve. Feel free to call us at 713-236-8330 for a FREE consultation.
The following two tabs change content below.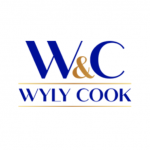 Wyly & Cook, PLLC
The team at Wyly & Cook, PLLC brings a diverse body of trial and litigation experience to the table, putting us in a unique position to help clients with a wide range of legal issues.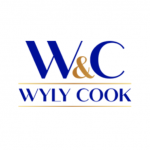 Latest posts by Wyly & Cook, PLLC (see all)