A car accident can instantly and dramatically change your life. You might need hospitalization and time off work to make a full recovery. This can lead to loss of wages and income for an extended period of time.
You might wonder if you can recover these lost wages and income. Fortunately, the answer is yes.  Lost wage compensation is an example of damages the experienced personal injury attorneys at Wyly & Cook, PLLC can help you recover.
What exactly are lost wages? Lost wages refers to the income you would have earned by going to work if you had not been injured. If you are in a car accident and have to miss three weeks of work to recover, then the lost wages would be three weeks of paid income (less any taxes you may owe). Lost wages can be recovered even if your recovery period is much longer before you are able to return to work.
Lost income due to a car accident is the type of damage typically covered by automobile insurance. If another driver is at fault for your injuries, then that driver's liability insurance can provide coverage from your bodily injury damages. If the accident is very serious, then it may be necessary to file a personal injury lawsuit against the other driver to recover compensation for your medical bills, lost wages, and other damages.
In order to prove your lost wages and income, several types of documentation are helpful to prove your claim. These include medical records documenting your bodily injuries and physical restrictions that are keeping you from returning to work or working full-time; a letter from your employer verifying the time you missed from work due to your injuries; documentation such as W2s and 1099s showing the amount of income or hourly wages you earn; and, if you are  self-employed, financial documentation like profit and loss statements and other financial reports to support your loss of income claim.
When you're injured in a car accident, it is important to discuss your options with an attorney who has experience in accident and injury cases. An experienced attorney will be able to negotiate on your behalf and get you the lost wages and income and other damages you deserve in a timely manner. The attorneys at Wyly & Cook, PLLC have years of experience handling personal injury claims. We have a professional team ready to help you through the entire process with much less stress for you and your family. You can trust us to advocate for you so you receive the settlement and compensation you deserve.  Feel free to call us at 713-236-8330 for a FREE consultation. 
The following two tabs change content below.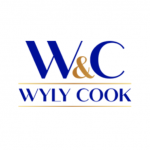 Wyly & Cook, PLLC
The team at Wyly & Cook, PLLC brings a diverse body of trial and litigation experience to the table, putting us in a unique position to help clients with a wide range of legal issues.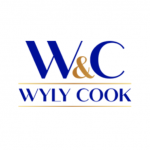 Latest posts by Wyly & Cook, PLLC (see all)