If You or a Loved One Were Injured or Killed in a Car Accident Involving an 18 Wheeler or Other Large Commercial Vehicle, We Can Help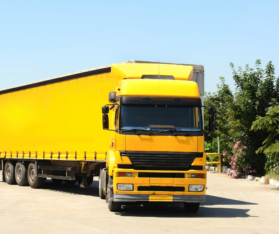 Accidents involving commercial trucks have an extremely high rate of serious injuries and fatalities due to the size and weight of tractor-trailers, dump trucks, garbage trucks, and industrial vehicles. These cases are often very complex, since multiple parties may be responsible for a crash.
Our team conducts exhaustive research, including hiring private investigators and accident reconstruction experts, to find out if a crash is caused by the commercial vehicle operator's negligence or inattention, a company's poor supervision and training requirements or screening practices, or an equipment malfunction.
After determining who is responsible for the crash that injured you or loved one, we pursue the liable parties, including the company and driver, to get the compensation you deserve. We file bodily injury claims against the company to ensure you get full compensation for your past and future medical bills, lost earning capacity, pain and suffering, impairment, mental anguish and disfigurement.
If your loved one is killed in a crash involving an 18 wheeler or another commercial vehicle, we pursue survival and wrongful death claims on behalf of the deceased person's spouse, children and parents. Time is of the essence in any commercial vehicle accident case — call us as soon as possible after a crash for a FREE consultation to start building your case.