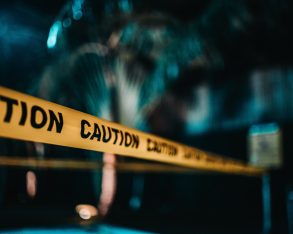 Unlike most other states, Texas does not require employers doing business inside the state to carry workers' compensation insurance. Texas is nearly unique in not requiring workers' compensation insurance. A business that doesn't carry workers' compensation insurance is known as a "non-subscriber." If your employer does carry workers' compensation insurance and you are injured or become ill due to your job, you have an easier way of receiving medical and monetary benefits to help cover medical bills and lost income than filing a lawsuit.
However, if you are injured during your course of employment and your employer does not provide workers' compensation insurance, you generally have two options:
If you were injured by your employer's negligence, you can sue your employer in civil court and the employer must waive certain defenses because they didn't carry workers' compensation; and/or 

You may bring a lawsuit against a third party that you think is responsible for your injury.
A "third party" here means someone other than you and your employer (and your co-workers who work for the same employer). Depending on your line of work, you may come into contact with members of the public and even others working alongside you who are not employees of your employer. These folks are "third parties" in the context of workers' compensation claims. Notably, you may bring a third-party claim in addition to your workers' compensation claim if you feel you can collect from both parties. A common example is if an employee is a delivery driver who is involved in a car accident with another driver. The other driver, who is ultimately responsible for the collision, was texting while driving. As a result, the delivery driver may file a claim against the at-fault driver, and may make a workers' compensation claim. 
If you do collect from both a workers' compensation claim and a third party, some of the recovery from the third party will likely go to pay back some of the workers' compensation benefits. The specific vary by the case and your attorney will work to make sure you get the most recovery in your pocket as possible. 
If you employer doesn't carry compensation and your injury was not caused in any way by the employer's fault, then a third party claim may be your only avenue of recovery.  Whenever you are hurt on the job it is important to note who may have caused or contributed to cause the injury. If that person was a third party, they may be liable to you. 
Examples of Workplace Injuries Resulting in a Third-Party Claim?
Situations that could see third-party claims include:
A worker suffering an injury due to defective heavy machinery that was improperly installed, maintained, or operated by a third party.

A construction worker who suffers an injury while remodeling a structure on a private property due to the negligence of the landowner.

A worker suing a subcontractor who acts negligently on a job site.

A worker driving for work who is injured by a the negligence of another driver.

A worker who is assaulted by a member of the public.
Why File a Third-Party Claim along with or instead of a Workers' Compensation Claim?
If you were injured by a third party the damages you can collect from the third party are different, and usually broader, than those allowed in workers' compensation claims. . Workers' compensation claims cap the amount you can recover, while claims outside of the relationship between you and your employer are not capped. Therefore, you could sue a third party for physical pain, mental anguish, loss of consortium, and other non-economic damages not provided for under the workers' compensation scheme. 
Conclusion
Just because your employer doesn't carry workers' compensation insurance doesn't mean the window for you to collect has closed. Wyly & Cook is dedicated to helping employees and workers get the compensation—and justice—they deserve. Sometimes, that means bringing a third-party claim. Regardless, our firm will figure out the best way forward for you. Call us at 713-236-8330 for a free consultation today. 
The following two tabs change content below.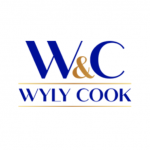 Wyly & Cook, PLLC
The team at Wyly & Cook, PLLC brings a diverse body of trial and litigation experience to the table, putting us in a unique position to help clients with a wide range of legal issues.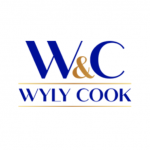 Latest posts by Wyly & Cook, PLLC (see all)