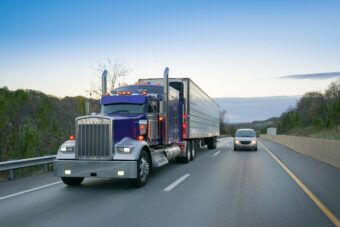 Large trucks—also known as semi-trucks, semi-tractor trailers, "18 wheelers," and "big rigs"—represent just 1% of the 273 million registered vehicles in the United States. Yet they were involved in approximately 8% of the nonfatal crashes, and 14% of the fatal crashes.1 
The most common causes of crashes between 18 wheelers and passenger vehicles are as follows:
1. Interrupted traffic flow, which can lead to rear-end collisions.
2. Lack of familiarity with the road, which can lead to last-minute lane changes.
3. Inadequate surveillance, which can lead to blind-spot collisions.
4. Driving too fast for conditions, which can lead to loss of control of the vehicle and/or leaving the driving lane.
5. Illegal maneuvers.
6. Inattention.
7. Fatigue.
8. Illness such as having a heart attack, seizure, or other medical event.
9. False assumption of other driver's actions, which can lead to side impacts.
10. Distracted driving.2
Experts investigating accidents between semi-trucks and passenger vehicles have identified certain causes for these crashes.  In collisions where the 18 wheeler was found to be at-fault (roughly half of reported crashes), the most common causes were following too closely, distractions outside the vehicle, and vehicle factors such as cargo shifting, brakes, tires, and jackknifing.3  The most common causes for accidents caused by passenger vehicles include alcohol and illegal drug use, fatigue, and illness.4 
As a driver of a passenger vehicle, you can do your part to avoid a potentially catastrophic collision with an 18 wheeler by following safe driving habits like never driving while impaired, fatigued, or sick, as well as being attentive and driving at appropriate speeds for road and traffic conditions. Although practicing safe driving habits can reduce the risk of colliding with a large truck, it does not eliminate the chance you or your loved one could be injured by a negligent truck driver or trucking company. 
If you are involved in a large truck-passenger vehicle crash, contact an experienced trucking attorney as soon as possible after the accident. The investigation, fault determination, and other processes in these accidents are significantly different and more complex than regular passenger vehicle accidents. The investigation must start immediately after the crash so relevant evidence is preserved.  Moreover, you will need an attorney to fight on your behalf with the trucking company's insurer and/or attorneys to obtain full compensation for your injuries and losses. Contact Wyly and Cook, PLLC for a free consultation at 713-236-8330 as soon as possible if you are involved in an accident with a large truck. 
Sources
1 Federal Motor Carrier Safety Association, Pocket Guide for 2020.
2-4 Federal Motor Carrier Safety Association, "Large Truck – Passenger Vehicle Crashes," Large Truck Crash Causation Study – Analysis Brief.
The following two tabs change content below.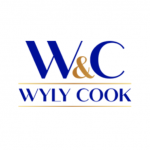 Wyly & Cook, PLLC
The team at Wyly & Cook, PLLC brings a diverse body of trial and litigation experience to the table, putting us in a unique position to help clients with a wide range of legal issues.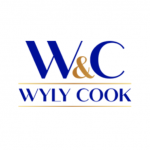 Latest posts by Wyly & Cook, PLLC (see all)