We Hold Insurance Companies Accountable for Denying, Delaying and Underpaying Claims to Consumers and Small Business in Houston, Harris County and Throughout Texas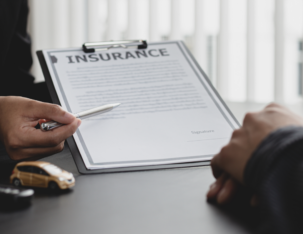 In a perfect world, insurance companies would always operate in their customers' best interests. They'd pay out legitimate claims in a timely manner and help their customers navigate the claims process. In the real world, we know this isn't the case. Business owners, commercial property owners, and homeowners often have their claims denied, delayed, or underpaid by insurance companies only interested in protecting their own bottom line. 
Your insurance covers a wide range of claims, including storm damage (hail, wind, and rain), fire, interior water damage (pipe leaks), theft, and vandalism. Even if your property damage is explicitly covered by your policy, you may find it difficult to get your insurance company to fulfill their obligations. We stand up for individuals and small business owners when their insurance companies are not treating them fairly. 
In such situations, we sue the insurance company or breach of duty of good faith and fair dealing, violating the Texas Insurance Code, and breach of the insurance contract or policy. The damages we pursue for consumers include policy benefits owed, statutory interest penalties (up to 18% interest per year), treble damages and attorney fees.
If your insurance company is giving you the runaround, learn more about our services below or call us now for a FREE consultation to discuss your legal options.