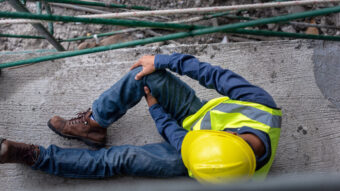 You, as an employee, need to understand what your rights are when it comes to insurance protections when you are on the job. As a Texas worker whose employer has Texas Workers' Compensation Insurance, you are covered for accidents or danger to your health, including income protection, medical expense and death and burial expense coverage. But you aren't able to sue your employer if they have workers compensation.
Texas is one of the two states in the United States that doesn't require employers to subscribe to workers' compensation, and recently, many large Texas employers (of 500 or more employees) have chosen to be "non-subscribers," the term given to businesses who do not have workers compensation. A major reason non-subscriber employers opt out of Texas Workers' Compensation (approximately one third of businesses in Texas) is because of the high cost of the premiums. They think they can do better with alternative insurance policies.
Many of these businesses purchase private insurance policies to cover employee accidents or job-related illnesses and resulting lost wages and medical expenses. Employees covered by these plans need to read them carefully to understand the rules and obligations they must follow in order to be covered, because they may find them to be tricky. Wyly & Cook can help you figure them out if you need help.
Businesses that opt out of workers' comp do have a major problem, though. First, opting out of Texas Workers' Compensation means they are no longer protected from lawsuits filed by you, the employee. Second, under Texas law, employers who opt out of workers compensation waive certain defenses like the employee's contributory negligence or assumption of the risk for the injury. This means employers are in danger of having to pay significant judgments when an injured or ill employee proves in court that the employer has been negligent in any way.
Injured or ill employees can receive greater compensation for their on-the-job illness or accident if the employer doesn't have Texas Workers' Compensation Insurance. This means higher compensation in terms of lost income, current and future medical care, pain and suffering, mental anguish, and physical impairment.
Wyly & Cook can help you in developing and pursuing your bodily injury claims resulting from a work-related illness or injury. Our attorneys and legal staff have the knowledge, experience, and skill to obtain the compensation you deserve.
Contact Wyly & Cook at 713-236-8330 or at info@wylycooklaw.com for a free consultation.
The following two tabs change content below.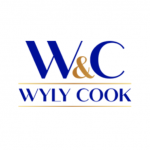 Wyly & Cook, PLLC
The team at Wyly & Cook, PLLC brings a diverse body of trial and litigation experience to the table, putting us in a unique position to help clients with a wide range of legal issues.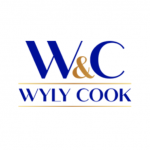 Latest posts by Wyly & Cook, PLLC (see all)