Get Our Free Guide to Find Out What You Should Do After an Auto Accident
Auto accidents are far too frequent on Texas roads, and accident rates have steadily increased over the years. If you or someone you love has been injured in a car crash, our free guide can help you start the path to recovery. Just fill out the form below to immediately download this guide, which includes information like:
The very first thing you should do after a crash occurs
What evidence you should save after an accident
Why you must keep every medical appointment you make
And more!
You can start reading this Wyly & Cook, PLLC guide immediately after entering your information!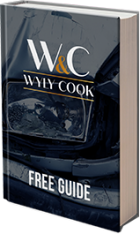 Fill out the form now to claim your copy of The Road to Recovery: 7 Steps to Take If You Are Injured in an Auto Accident.