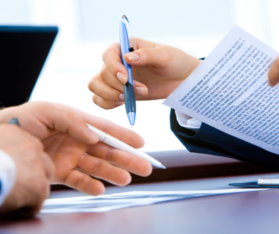 If you've been injured in an accident that wasn't your fault, you may be wondering how you're going to pay for your medical treatment. After all, hospital bills and doctor's visits can quickly add up—and if your insurance company isn't helping, you may be feeling overwhelmed. That's where a letter of protection comes in.
What Is a Letter of Protection? 
A Letter of Protection (LOP) is an agreement between a personal injury victim and their medical providers. The agreement states that once the victim receives compensation from their personal injury case, their attorney will pay off any outstanding medical bills before distributing the remaining funds to the victim.  
Why Use a Letter of Protection? 
There are several reasons why someone might choose to use an LOP following a personal injury. 
In some cases, insurance companies refuse to cover the full cost of an individual's accident-related medical treatment—leaving the victim responsible for footing the bill. In other cases, victims may not have health insurance coverage or their health insurance might not cover the full cost of their treatment. 
And finally, it is unfair for accident victims to have to pay out-of-pocket for their medical treatment caused by the negligent or reckless acts of another person or company.   
How Does a Letter of Protection Work? 
If you choose to utilize an LOP following your accident, your attorney will likely reach out to your medical providers and explain the situation. Once everyone is on the same page, your attorney will draft an agreement between you and each provider— outlining what is owed and when payment is due. 
Medical providers typically agree to this arrangement because they know they will eventually receive payment and they don't have to worry about collecting from an uncooperative patient.  
A letter of protection can be extremely helpful after sustaining injuries in an accident— particularly if your insurance company is giving you trouble or if you don't have health insurance coverage. If you're considering using an LOP following your accident, reach out to our office today for more information or to schedule a free consultation with one of our experienced personal injury lawyers.
Our team of personal injury lawyers knows how to navigate the complex legal system, and we're committed to getting you the compensation you deserve. If you or a loved one has been injured in an accident, call Wyly & Cook, PLLC today for a free consultation. 
The following two tabs change content below.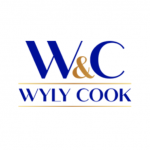 Wyly & Cook, PLLC
The team at Wyly & Cook, PLLC brings a diverse body of trial and litigation experience to the table, putting us in a unique position to help clients with a wide range of legal issues.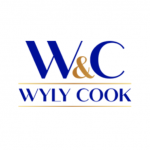 Latest posts by Wyly & Cook, PLLC (see all)