Injured in a wreck? Don't talk to anyone until you know all of your rights. Car insurance companies are not your friend. They want to settle your case quickly and for as little as possible.
Who do I call when I have an accident?
The first call you should make after determining everyone in the accident is OK is to a trusted, reputable attorney who will walk you through the steps needed to ensure your rights are protected. Our associates will listen to you, gather eye witness accounts and record all the facts, ensuring no stone is left unturned to win your case.
Will my insurance company help me after my wreck?
Maybe. Or maybe not. Insurance companies are a business, and like any business, they're out to make as much money as possible. The insurance company will send an adjuster to assess the damage, talk to the police, and ask you for a recorded statement.
DON'T DO IT. You are under no obligation to give any statement to the insurance adjusters. Insurance companies have trained adjusters to ask leading and confusing questions days, and even months, after your accident. A simple how are you feeling question—weeks after your accident—where you answer "great" or "never better" could lead to thousands of dollars lost in your injury claim.
Who can I trust after I have an accident?
That's what insurance adjusters are trained to do: settle for as little as possible and protect the assets of the big guys. You want someone to be on YOUR side. That's what our team of associates is trained to do. If you've been injured in a wreck, our car accident attorneys in Houston want to help you win your case and get all of the money you deserve.
Call our Houston Car Accident Attorneys at Wyly & Cook PLLC today for a free evaluation of your case. We're here to serve you.
The following two tabs change content below.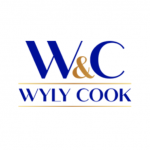 Wyly & Cook, PLLC
The team at Wyly & Cook, PLLC brings a diverse body of trial and litigation experience to the table, putting us in a unique position to help clients with a wide range of legal issues.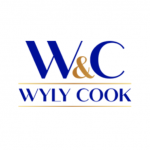 Latest posts by Wyly & Cook, PLLC (see all)