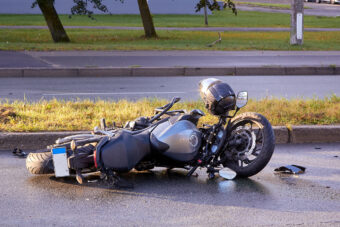 What or who causes most motorcycle accidents?

The answer is not potholes, road conditions, or the weather.

When you're out for a motorcycle ride, enjoying the thrill and excitement of following the road to wherever it leads, you are more likely than not to be involved in an accident if you are not paying enough attention to what's going on around you. The same is true for other drivers on the road. Distracted drivers might be looking at their phone, talking with a passenger, picking up something on the floorboard, putting on makeup or even watching the news on their iPhone. Inattention causes most accidents.
Most accidents also occur close to home, at the very beginning of an outing and when the motorcyclist's speed is less than 30 mph and at or near an intersection. Finally, most motorcycle accidents involving other vehicles are caused by the other motorist not giving the right of way to the motorcyclist.
Our almost-year-round warm weather here in Texas means more motorcyclists on the roads, and that means both more motorcycle accidents and a greater chance of a horrible injury or even death for the rider.
Should you settle or go to trial if you're injured in an accident while riding your motorcycle?
An experienced personal injury attorney can help you sort out all the circumstances and facts of your motorcycle accident. They will focus on establishing liability for the crash and getting compensation for your injuries, medical bills, damage to your motorcycle and protective gear, and any other loss because of the accident, including loss of income.
Many of these cases are negotiated and result in a settlement with the insurance company, an outcome usually desired because of the expense and time saved by not going to court. And a settlement is the likely solution when the other party doesn't contest their responsibility for causing the accident.
But, if the insurance company doesn't offer you a fair settlement, going to court may be needed. An experienced and dedicated firm like Wyly & Cook can file a lawsuit on your behalf and through fact and expert witnesses, pictures, video, police reports, medical records, and other evidence prosecute your case to obtain the compensation you deserve.
Wyly & Cook is available to advise you on the merits of your case.
Contact Wyly & Cook at 713-236-8330 or at info@wylycooklaw.com for a free consultation.
The following two tabs change content below.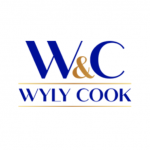 Wyly & Cook, PLLC
The team at Wyly & Cook, PLLC brings a diverse body of trial and litigation experience to the table, putting us in a unique position to help clients with a wide range of legal issues.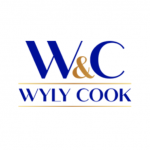 Latest posts by Wyly & Cook, PLLC (see all)